Summer Heat and Soaring Bills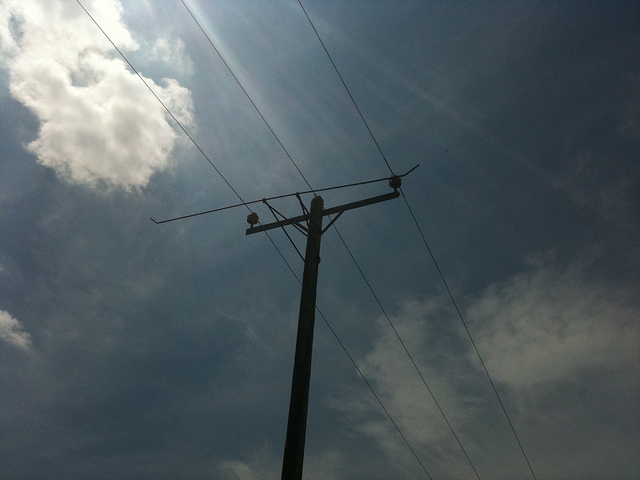 United States
May 15, 2016 11:00am CST
While a few people are still getting dustings of snow overnight, it has become quite warm where I live. Already to the point where the AC hardly cuts off and I can almost hear the power bills climbing. I know a lot of tips and tricks to save energy, but my husband won't hear of trying most of them. Turn the TV off? NEVER! Unplug things when they are not being used? But I would have to reset the clocks on all the VCRs every time I turned them on! There are a couple of things we do to save energy, like trying not to use the oven, or only doing laundry late in the evening when rates are lower. Do you have any energy saving tips to share? (image used under CC from https://www.flickr.com/photos/27594569@N04/4736468555)
6 responses

• Hemet, California
15 May 16
I never skimp on A/C. I don't know how people manage! Our temps in the summer range from 100-115, so I'd die lol. Not to mention I'm pregnant and have 5 kids, who I don't want to suffer either. The only think I can think of is get out of the house.Go to the library, the pool, the mall, anything with air conditioner. The theaters have $1 movies on Tues and Wed mornings for kids. Michaels has craft days on Monday, Wednesday, and Friday. Home Depot and Lowe's have workshops on the weekends. Our local park service has Friday night movies in the park, water days, and a bunch of other fun stuff for the kids.

• United States
15 May 16
I lived for most of my life without an AC, but now that I'm used to it I can't imagine being without it. I could if I had to, but I'd had to put my kids through it. We do go the the park sometimes. Best yet for us is that my mother in law lives across the street and she has a POOL! Cooling off isn't too hard, but the power bill still skyrockest in the summer. I need more ways to offset the cost of cooling the house.

• United States
15 May 16
@marlina
We probably keeps our house a little wamer than a lot of people do, but its still MUCH cooler than the air outside. We are not ill, but have young children and elderly dogs who would suffer from the heat.

• Singapore
16 May 16
Over here,we have hot weather all year round. Our climate is similar to Hawaii, so there is not a single cold day for us. The heat and humidity make people sick easily. We tend not to switch on the AC during the day. The fan will. That will save a lot of electricity. You can use the sun to dry the wet clothing instead of using the dryer.

• United States
16 May 16
We have been turning the computers off when not in use as well as the TV. And I have to remember to turn the lights off when I leave a room. It does make a difference.


• Anniston, Alabama
16 May 16
Close the curtains and blinds in the summer and hang out clothes.

• United States
15 May 16
I can't seem to manage to saving on my energy bills. It gets too hot around here and I need to have my AC and fans on!