Canadian Minister May be Defrocked...She's an Atheist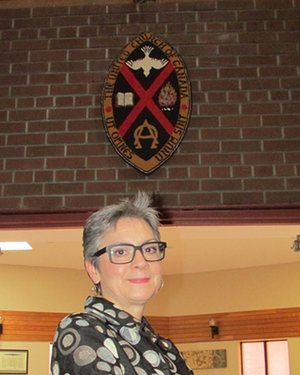 Kingston, Jamaica
May 15, 2016 1:14pm CST
I am giving you the url so you won't think I'm making this up. http://www.theguardian.com/world/2016/apr/24/atheist-pastor-canada-gretta-vosper-united-church-canada There really is a church, In Canada called 'The United Church of Canada'. There is a Minister at that Church called Gretta Vosper. She has been there since 1997, She is an Atheist. She never mentions anything about any Supreme Being. There are no Bibles in this 'Church'. There is a steel cross there, the only religious symbol but it is hidden behind rainbow streamers. In an interview she said: "I do not believe in a theistic, supernatural being called God. I don't believe in what I think 99.99% of the world thinks you mean when you use that word." T The Church is having a review to determine whether Vosper can stay on as a minister; the question: Can the United church of Canada have an atheist minister? The Mt. Everest of 'Political Correctness' has been attained.
2 responses

• United States
16 May 16
That's really weird. I guess it's not up to us to decide if she should say or go. It should be left up to the members and elders of the "church" if there are any. How did she get there in the first place?

• United States
16 May 16
Lol, how does an Atheist get to be a pastor anyway? Why would an atheist want to be a pastor?

• United States
16 May 16
She's been there since 1996 why are they worried about it now. No Bibles, openly gay pastors, it sounds like an "anything goes" satanic church to me anyway. They might just as well leave her there.

• Kingston, Jamaica
16 May 16
She got there...and when she entered...she took her vows or whatever and said she believed in the Trinity. She was...when she started...perfectly in the lines. Then she began.... At first they thought it was thought provoking. For example... a law professor saying to his class..."Why do we need laws anyway?" And the students would then formulate why... So it seemed, at first merely thought provoking. But over time...and now with this revelation...?


• United States
15 May 16
Atheist and the United Church of Canada just doesn't seem like a good fit.

• Kingston, Jamaica
15 May 16
And she thinks she should continue to hold the position. She originally kept to doctrine, then has moved from it...at first they thought it was a kind of 'poser'....for example...suppose a religious leader said something from the pulpit like..."Imagine if there was no Supreme Being...just for a moment...just emptiness..." Now, no one would think that the pastor/rabbi/imam was going in the 'support' direction of that position.. one could assume it was just a qustion to think ,,, but over time...it is clear she is an atheist...running a church. It's absolutely astounding what is going on..

• United States
16 May 16

• Kingston, Jamaica
16 May 16
@Corbin5
It is amazing...it is a 'push until you pull'.... one pushes to have women pastors, and we think..okay...then one pushes to have gay pastors...and we say... okay. Now they want atheist pastors and that's okay too... And people wonder why there is a backlash.