The loss of a parent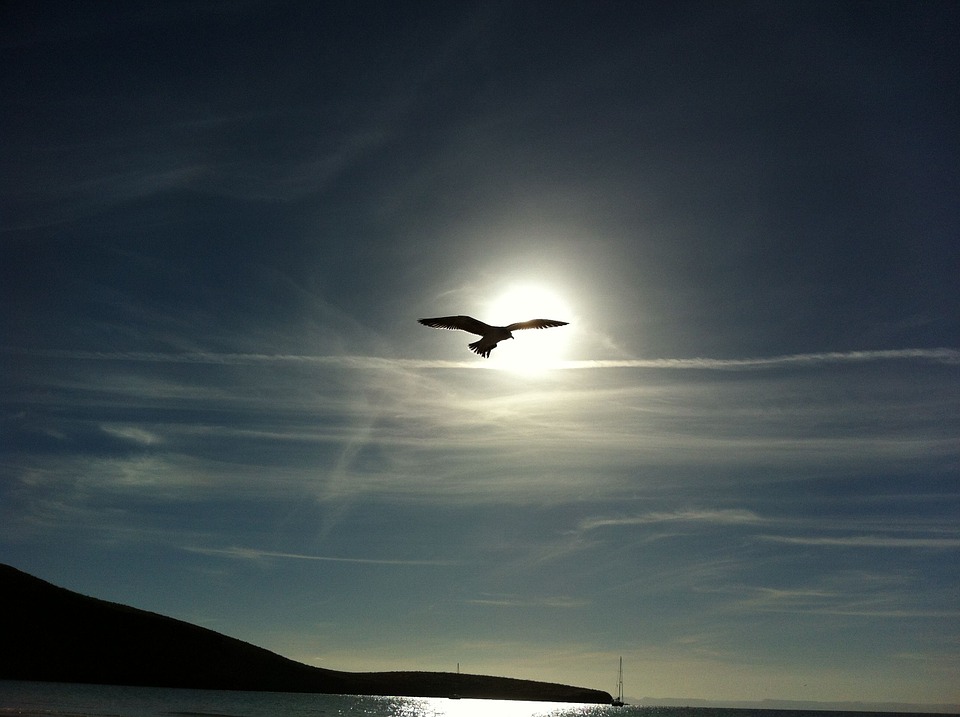 Canada
May 15, 2016 5:39pm CST
It is tough to lose any loved one including a parent. There is a first time for everyone and I recently experienced the loss of my father. I always felt blessed when asked about whether both my parents were alive and I would say "yes". Seems like you think your parents will live forever and you always wanted that last moment with them that you never got. It is worse when a parent lives thousands of miles away as is my case. However, he passed quietly and peacefully and lived a full life to a ripe old age and I am grateful for the time we had together. Tomorrow I will make the long trip to say goodbye. Are both your parents still alive? How do you cope with the passing of a parent?
8 responses


• Canada
13 Aug 17
It is as if part of you is gone as well.

• Bangladesh
14 Aug 17
@Freelanzer
I can better understand it as I have already lost

• Bunbury, Australia
16 May 16
Firstly I am so sorry you've lost your father - and that he lived so far away. It is nice that he reached a good age and passed peacefully. So many don't.

• Canada
14 Aug 17
Thank you. Yes he did have a good long life. Sorry for the late response


• Canada
14 Aug 17
Thanks. I guess it does get better with time. Not sure how I missed responding all these months.

• United States
15 May 16
my deepest condolences, hon. i know how diff'cult such can be, particularly with so many miles 'twixt ya. i lost my dad who lived 1301 miles 'way. despite my best efforts, i was 'bout 3 hours shy'f his passin'. not e'en 3 weeks later, my mamaw passed. 'twas a most diff'cult time indeed. fer myself, i immersed myself'n bein' busy. there's lots to be said 'bout the benefits'f manual labor. big hugs!!

• Canada
14 Aug 17
Thanks for your kind words and I apologize for the late response. That must have been really tough to have both parents pass so close . Yes keeping busy does help


• Canada
13 Aug 17
Can't believe I missed comments on this post. Thank you and my sympathies on the loss of your parents too. It is very painful so we cherish the memories

• United States
15 May 16
I'm so sorry for your loss. Both of my parents are currently alive, but my dad has Alzheimers at 76 years old and is not doing well at all. Like you, I live several thousand miles away from them but was able to go see them in March. It was so difficult to leave knowing full-well that it may be the last time I see him, or if I do see him it's possible he won't know me. I'm not sure which might be harder. I was very blessed because he seemed very aware and knew us the entire time we were there. My husband has lost both of his parents, and both near the holidays. His mom passed on Christmas Day and his dad passed shortly after Thanksgiving. Both were very unexpected. His dad had been in the hospital for a mild case of pneumonia but was supposed to be released the following day. He passed in his sleep instead. I am thankful that neither suffered but it's still very hard on my husband. His mom passed 14 years ago. I don't think it will ever get easier for him. Christmas Day is supposed to be a joyous time and for him it's a reminder of a deep loss.

• Canada
13 Aug 17
Sorry I am late with my response. My husband lost his dad about 4 years ago and it does change a lot of things. I miss him too as he was such a kind gentle person. The pain is real and I feel for you with your dad's condition.


• Canada
14 Aug 17
Sorry, thought I had responded but seems I didn't. Thank you and condolences to you for your loss.

• Cuyahoga Falls, Ohio
15 May 16
My sorry for your loss. l lost my mother 2 years ago on this past St. Patrick's Day. She was sick the year before for a whole year, when she had double pneumonia, and had battled COPD, Emphysema and other smoke-related conditions for smoking many years with home health care. My dad's still alive. After many years of being estranged, we've been reconnected for about 3.5 years now. As for coping with it, it was real hard. She had a massive heart attack and was in CICU for 3.5 days. We were lucky we many preparations for it, just in case. I took it one day at a time and didn't rush into anything.

• Canada
14 Aug 17
Thanks and sorry to hear about your loss but so glad to hear you reconciled with your dad. Enjoy the times you have together. Pardon my extremely late response

• Cuyahoga Falls, Ohio
14 Aug 17
@Freelanzer
Better late than never. You're welcome. Thank you. Me too. I will, even if it's by phone, twice a month. I'm due for a new one later this week.