Sunset Of Two Young Ladies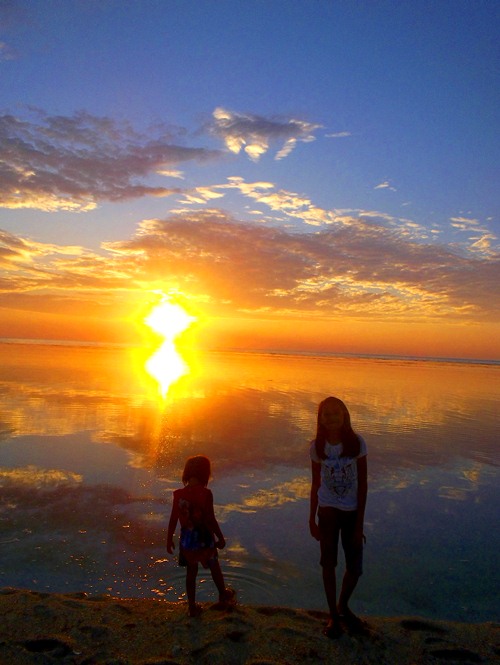 Philippines
May 16, 2016 9:07am CST
The photo is taken at the beach during one of our sunset hopping in our place. That two girls in silhouette are CJ and Lian, our two daughters. The moment is togetherness between us in the beach. The kids are happy playing while the sun goes down. Its like a once in a lifetime event though it happen every afternoon. The tranquil of the sea and the happy hearts, the best moment ever of my family.
6 responses


• Philippines
17 May 16
I live in Ilocos Sur, Philippines its so happen it is not included in the setting. This photo is taken nearby our town, Santiago.

• Uzbekistan
17 May 16
@ilocosboy
Of course, it's not included in the Settings.You have to write it down yourself.


• Philippines
17 May 16
Wow , that 's a nice picture of a sunset with you daughters too . It must be so nice to live near the sea where the breeze if fresh ,

• Philippines
17 May 16
its always inspiring, but during typhoon, its terrifying

• Philippines
18 May 16
@ilocosboy
Yes, it is indeed terrifying to be by the beach when there's a typhoon .



• United States
16 May 16
I am glad your family has these great times together. Your picture is outstandingly lovely.

•
17 May 16
Nice pic bro :D and yeah sunsets are one of the most thing in our everyday life xD

• Philippines
17 May 16
thank you, we have the habit of going to the beach every weekend

•
17 May 16
@ilocosboy
wow nice from what city are you? I wish we could also do that xD

•
3 Jan
I love that picture. Your daughters are cute.