Foods that heal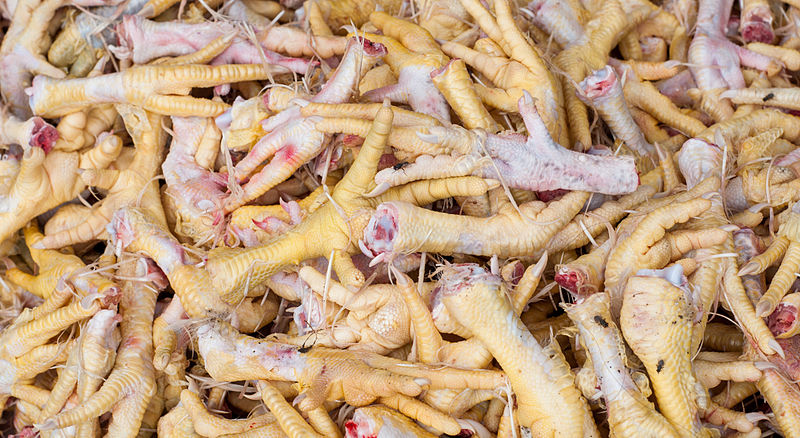 India
May 16, 2016 9:36am CST
There are so many foods that have the ability to act as supplements. Chicken feet is one such item. We feed Preiti with chicken feet everyday along with the soup and cooked rice. Ofcourse she gets here snack too. It so happens chicken feet have great nutrients such as glucosamine chondroitin, collagen and trace minerals so necessary to keeping our joints healthy and moving. A delicious soup could help you get those nutrients.
7 responses


• India
16 May 16
The nutrients in them are sure tempting.

• Toronto, Ontario
16 May 16
Yes, many frown on by products but they are much good nutrientsl

• United States
16 May 16
My mom always made Oxtail soup with beef bones. I think soups are a very efficient way to activate nutrients so we use up even portions we might consider to be waste food.

• India
16 May 16
Claims are made of chicken feet having those nutrients that could strengthen our joints and bones.

• United States
16 May 16
@allknowing
Never tried it but may have to some day soon. They really don't look appetizing though!

• India
16 May 16
A soup could be palatable. I have not tried it myself but I am seriously thinking to.

• Bunbury, Australia
17 May 16
We used to make soup with chicken feet and my Mum would eat the feet too - at least the meat off the feet. Maybe that is why she lived to 104. :)

• India
17 May 16
Although it may seem something that is thrown away it is packed with goodness. 104 is a pretty good age - thanks to chicken feet (lol)

• United States
16 May 16
I have never had chicken feet.


• India
16 May 16
Not many have tried and so the results may not be known.