Corn flour flatbread during summer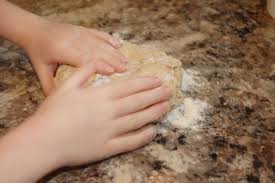 Hyderabad, India
May 18, 2016 8:26am CST
Eating flatbread made of wheat flour is not advisable during summer as the wheat will cause heat in the body. The ideal flatbread suitable during summer is Corn Flour flatbread which will be not only tasty but also removes heat from the body and gives a good protection providing 140 Cal which may perhaps be an ideal energy needed during summer when most of the body is exposed to frequent dehydration. Corn Flour is taken 2 cups add 1 onion (chopped) , 2 green chillis , 1/2 tbs salt. Prepare the dough using warm water. Make round balls. Take flat stone polished slab and put a polythene paper over it. Spread some corn flour over it. Take a ball of mix put it on the paper and slowly spread it in round shape just by pressing it with a stick . In India people do not use any stick and use their fingers. They spread the round ball of the mix tapping it with thier hands and tips of their fingers.. When a proper shape is given just heat it over simmer till it turns into brownish color. You should not use any oil for preparing this flatbread, but, just warm water. This requires some experience. . It should be served with Dal or with Red Chilli Onion Peanut Chutney + Cooking butter.
2 responses



• Hyderabad, India
18 May 16
just heat it and serve it. No need of any oil.

• Hyderabad, India
18 May 16
just now I prepared one for my dinner. Very safe to eat for dinner. Light food.