Spent a long time cleaning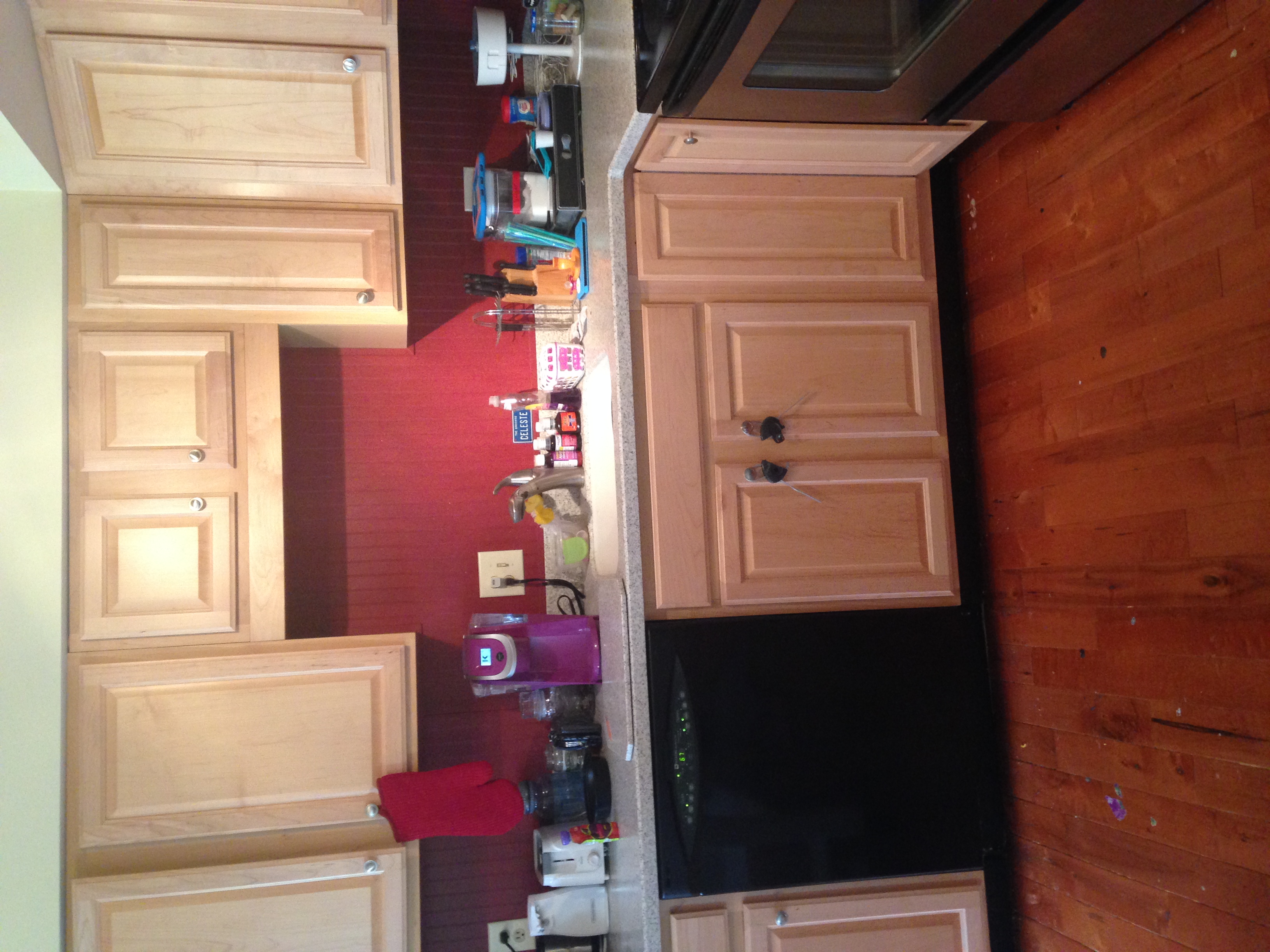 United States
May 18, 2016 2:37pm CST
I have spend almost all morning cleaning, in the kitchen. I was at it for a long time and I even had my husband help me scrub the counter, stove, dishwasher, some of the appliance, get ride of junk that was on the counter and move things around. All that is left in there is the play area, the dinner table area, clean the island, and refrigorator. It should take to long to do all of that but I'm going to split it up so I'm not doing it all at one time. The kitchen area isn't that big but when you have to do a deep clean it does take a while. It looks a lot nicer now. You can see from the picture that a lot of work when into it. The floors on the main floor is going to take me some time it needs a real good scrubbing.
4 responses

• United States
31 May 16

• United States
1 Jun 16
yes! I'm still cleaning just in smaller chunks of course.

• United States
2 Jun 16
@zarlamain
Thanks, I finished cleaning for today shortly after the kids went to bed. Just spend an hour cleaning that helps for sure.


• United States
19 May 16
Yes I'm very tired now. I'm going to bed soon because of it.

• Greece
18 May 16
The secret once it is clean is to keep it that way! I've also been doing a clean up which mainly consists of cleaning out the cupboards but I only do a little every day. Today was the pans rack which folds back into a corner. I used a mop to get to the back and after that all I needed to decide was how to make them more accessible.

• United States
19 May 16
Yeah try keeping it clean with 5 kids all under 6 isn't going to happen any time soon. If that's the case I would have to spend all day every day cleaning just to keep it clean like what I would say is a museume not happening. Kids need to be entertain and taken outside and stuff. I'll have time to clean once they are all in school.

• United States
18 May 16
That is a nice sized kitchen.