Don't Meddle With the Medlars!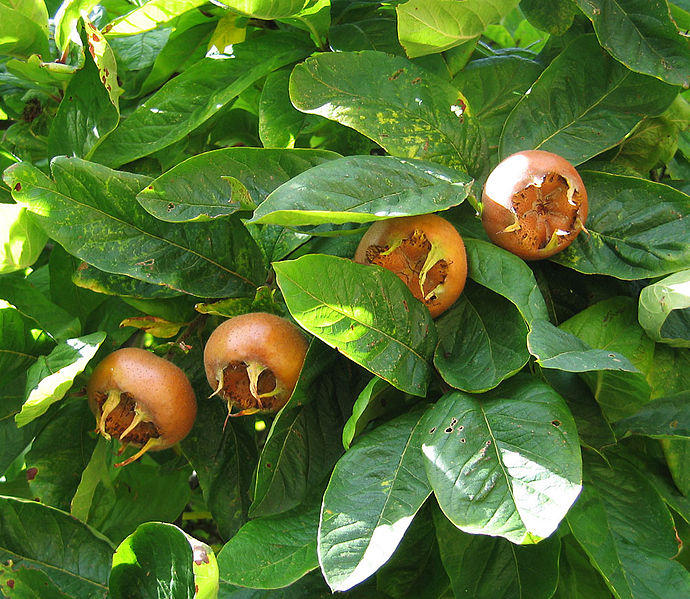 Cambridge, England
May 20, 2016 3:51am CST
I was thinking idly of fruit which could be described as 'The Good, The Bad and the Ugly' (don't ask me why! It's just one of those odd non-sequitur things!). The 'good' might apply to many fruit, of course, and the 'ugly' obviously refers to that member of the citrus family called the Ugli, but what of the 'bad'? There are durians (which I have never tasted but, I gather, smell like the worst outhouse, dunny or public toilets but are said to taste delicious) and there are some fruits which would kill you if you ate them! There is one fruit, however, which is only edible when it is brown and rotten but is then (by some) regarded as delicious. Have you ever eaten a medlar? I have done so once as a child, I think, and I wasn't very impressed, though my father said it was a delicacy. My mother, however, used to make jelly from them and that was delicious. The medlar is a small tree which is quite closely related to the hawthorn but the fruits are larger and russet brown. When ready to harvest, the fruit is very hard and tart and quite inedible but if it is 'bletted' - that is, stored for a month or two until the flesh turns brown and soft (in an apple, you'd call it rotten!) - it loses its tartness and becomes sweet and edible with a spoon. I think that, when the season comes round, I must look for and try meddling with medlars again! If I don't like them, I can always turn them into jelly.
10 responses

• United States
20 May 16
Don't recall ever hearing of them myself, but my recall doesn't seem to recall things in quite the way it should these days. You just ruined my post, I was getting ready to discuss how 'Not a creature was stirring, not even a mouse' because it had been 30 minutes since the last discussion.


• Cambridge, England
20 May 16
The owl heard the mouse breathing, even if it didn't stir, and pounced! There do seem to be lacunae and hiatuses from time to time.

• Summerville, South Carolina
20 May 16
I've never tasted fruit from a medlar tree/bush, but I like to try new things. It would be interesting.

• Centralia, Missouri
21 May 16
some things dont taste good on their own, but do later preserved. I want to try durian, but am a bit scared of it!

• United States
20 May 16
I think I will forgo the durian and perhaps the medlar too. I am going to stick to the boring apple.



• Boise, Idaho
20 May 16
No, I have never meddled with a medlar. If that is one in the picture I don't think that they look very appetizing.

• Philippines
20 May 16
Sad that we don't have this fruit back home.