I want revenge! Help suggest a prank?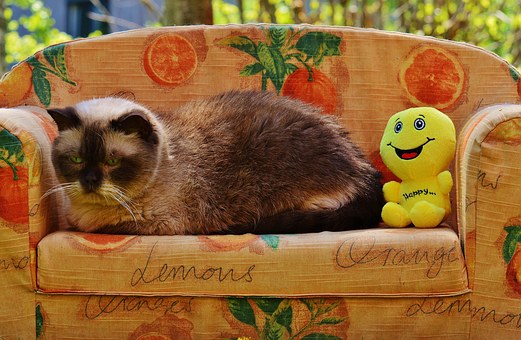 India
May 20, 2016 5:07am CST
Pretty please with cherry on the top? Will you help me? I want to play a prank on a friend. The friend unknowingly caused me teensy-weensy trouble. So, a generous person I am, I want to return the favor. I can think of many things myself but I am bit of biased. So, suggest me some ideas please.
Caution:
Suggest a mean one and be prepared for all the shenanigans I bring out on you.

So, please don't suggest things like that. Over to you now...
(Photo by Pixabay)
8 responses

• France
20 May 16
I suppose that you are speaking of an offline friend. If you receive him/her you can prepare ice cubes with a mint candy/Mentos inside and offer him/her a coca cola to put on the ice cubes. Something weird will happen

. If it seems too dangerous for your furniture, you can prepare for him/her a nice donut... filled with mayonnaise or something not expected

. If you are invited, you can bring with you a "for sale" sign that you will put on his/her house/door. Or go to the bathroom and cover the soap with transparent nail polish. But, you will probably not have an immediate return

. In an office, a piece of tape taped under a mouse is also not bad if it is not an old mouse with a wheel

. Pressing Alt+Control+down arrow gives also an interesting effect on a Windows computer

.

• India
20 May 16
@topffer
HIGH FIVE dude!!!! Finally someone who is not a spoil sport. I was beginning to think people are losing fun out of life. I was getting concerned. Ha ha I am so gonna do the Windows thing!! And mouse one. I loved all the ideas. Are you a prankster too?

• France
20 May 16
@Daljinder
I cannot count the number of pranks that I have done at job


. And I have also been the victim of many pranks to receive my change back

. I have done worse pranks with office computers, including the programming of virus-like software to display new Windows error messages like "Do not hurt my keyboard so loudly !" or "Computer strike warning"

. I have often been a nightmare for ITs. I have been scolded once by the boss for an innocent drawing that was always printing a printer during a week end instead of what he was expecting. It was not his usual printer and I had prepared the prank on Friday evening for a coworker

. Bad luck

.

• India
23 May 16
@topffer
Did those IT's ever get back at you? I would have if you messed up my computer. LOL I can just imagine a prank war break out in the office.


• United States
20 May 16
@topffer
made some excellent suggestions. I always thought he was such a kind gentleman, but it appears he has a tiny bit of dark side.

• United States
21 May 16
@topffer
Just teasing you my friend! You are a gentleman and a scholar! Chivalrous too!

• India
23 May 16
@Corbin5
He is a gentleman who doesn't shy away from having fun.


• United States
20 May 16
Sorry, can't help you, when you disqualified 'mean' that cancelled all my ideas



• Green Bay, Wisconsin
20 May 16
I don't play pranks, so I wouldn't know what to tell you.

• India
22 May 16
@just4him
But you kid around. Sigh! No worries.


• Green Bay, Wisconsin
22 May 16
@Daljinder
It's not the same thing. And I only kid around on here, nowhere else.

• India
23 May 16
You are asking the beetchiest person in the world to give you a mean idea?


You know me better. lol. One thing is unless there is a serious harm done, I don't bother. Consider it as time waste. lol. Second thing is, I'd not reveal my true feelings and then when the opportunity presents, make it a point. Some sarcasm I used in one of the posts I showed you fell flat, so I guess if it is across Internet, meanness needs a different dimension.

• India
23 May 16
@vandana7
No I said not to give mean ideas. lol That is why JJ disqualified himself.


• India
23 May 16
@Daljinder
... Tell his wife you spotted him with somebody...vice versa.

• India
23 May 16
@vandana7
Yikes! Noooo, even if I was only kidding, there is a possibility they would believe it. Then they will fight and there will be questions about trust surfacing. Nah! It's more trouble than fun.

• Perth, Australia
25 Jul 16
@Daljinder
wow....this is a tough one. I mean can you think of anything which will make the other person learn from their mistake? I can't really think of anything to suggest. I'm not asking but it's hard for me to think of things when I don't know what caused you to want to do a prank. If that makes sense.

• India
25 Jul 16
@VivaLaDani13
You never ask and you always mention that.


Then I tell you anyways. Only not this time.