Where's the Pork?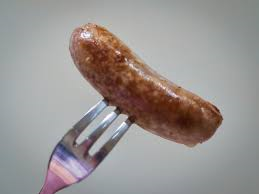 Saco, Maine
May 20, 2016 6:06am CST
As bad as it is for me health-wise, I love pork sausage. I don't eat it often, but once in awhile, I like to make a breakfast sandwich with it using an egg and a slice of cheese on a roll or an English muffin. The problem with most breakfast sausage is that it is sold either as small links or small patties that don't even come close to fitting a bun. I have found a certain nameless brand that is sold in bulk at stores like Save-A-Lot and Hogland's Butchers. But there is no such thing in the regular grocery stores. I heard that Walmart sells them, so I'll have to check that out. With sausage breakfast sandwiches being so popular and so easy to make, I wonder why Jones, Swift or Jimmy Dean haven't gotten on the bandwagon to corner the market on a larger sandwich-sized pork sausage patty? I'm sensing an emailing campaign in the near future. And on that note, does someone--anyone!--sell round bacon, to be used for the same purpose? Now that would be something! (Public Domain Image)
5 responses

• Bunbury, Australia
24 May 16
I did hear that someone was trying to grow square tomatoes once. I don't know how they got on. Which brings to mind the fact that wombats' faeces are square-shaped. I must write about it.

Hope I haven't spoilt your post! :)

• Saco, Maine
24 May 16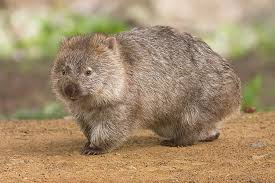 Nah, you haven't. There are no right angles in nature that I know of, unless you count the angles created where certain branches leave off into twigs. Even stones that start out square generally end up rounded by erosion and other forces wearing their edges away. So unless someone figured out how to grow a round tomato to fit a square hole, it won't happen. Yes, do write about the wombats. But I'd argue that, according to the photos I've seen of them, the word "square" is a bit of an exaggeration where their faces are concerned.


• Bunbury, Australia
24 May 16
@Raelove
They are roly-poly little things aren't they? Though not so little. I have a post ready to go. Will probably put it up tomorrow.

• Saco, Maine
24 May 16
@JudyEv
I'd heard of them but never seen one till I looked it up. No, they are not so little, so those photos are a bit deceptive.


• Boise, Idaho
20 May 16
I like the same breakfast sandwich. I hope to have one this more with a Latte. We have Canadian bacon which is round.

• Saco, Maine
20 May 16
I am not a big fan of Canadian bacon. We have it here, too, but I find it dry, and it tastes more like ham than bacon. It's either bacon or sausage for me. Enjoy yours, though.

• Boise, Idaho
20 May 16
@Raelove
.....I would do sausage then. Do you have a favorite store with a butcher shop? Maybe you could ask one what he might suggest.

• Saco, Maine
20 May 16
@celticeagle
No, I shop in big supermarkets. The only store that does sell them is a smaller butcher shop which I rarely go to. That'll have to do until I find them elsewhere. I did email a couple of companies about it, so we'll see what comes of that. Can't hurt to make the suggestion, right?


• United States
20 May 16
I have not eaten meat or fish in decades, but there are some tasty non-meat options.

• Saco, Maine
20 May 16
I see a lot of those in the stores.