Cyclone Roanu is causing huge rainfall in Kolkata.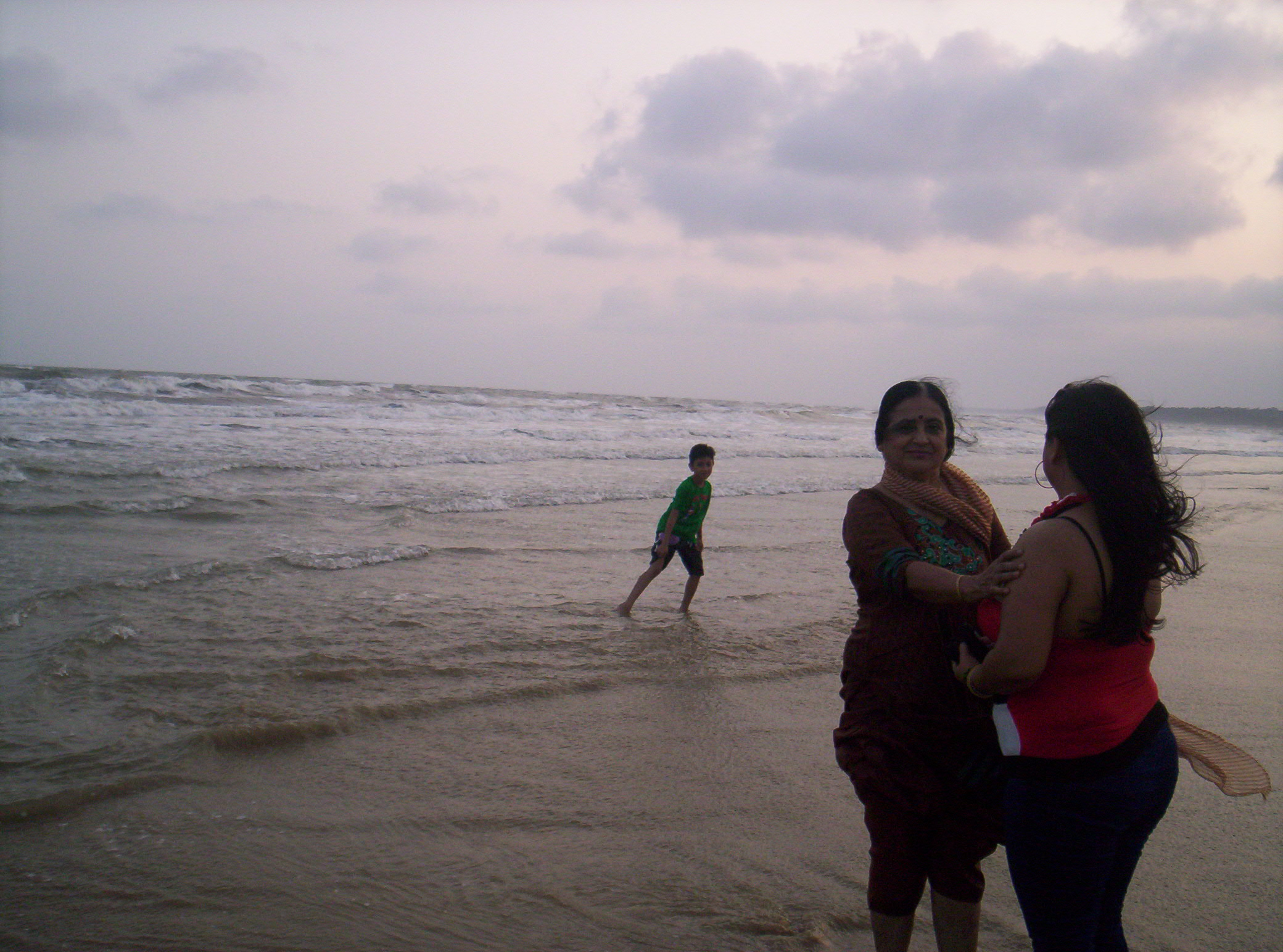 May 20, 2016 7:29am CST
Cyclone Roanu coming from Bay of Bengal is causing huge rainfall in Kolkata for the last 2 days. The cyclone caused serious rainfall in Chennai for 2 days. Then it moved towards coast of Andhra Pradesh. The cities which are near the coast in Andhra Pradesh received heavy rainfall yesterday. Now it is turn for Orissa and West Bengal. In Kolkata it is raining incessently for the last 2 days. Now it is creating havoc. The forecast says it is going to gain strength and it is going to rain again for the next 2 days.
4 responses


•
20 May 16
Thanks Avinashji, KKR has the last match within 2 days. Drawing the match leads to KKR being knocked out of play offs. But on the other hand many parts of North India is sizzling with heat. Temperature has gone to 48 degree centigrade in Ahmedabad and 47 degree in New Delhi.

• Pune, India
20 May 16
@sathviksouvik
KKR has gone the opportunity wasted, they should have made to playoffs by now. RCB and MI if make in top4 could push KKR out.

•
21 May 16
@avi256
Thanks Avinashji KKR played very badly against Gujarat Lions in Kanpur. Russel's absence is affecting them.


• Bhubaneshwar, India
21 May 16
The auspicious time to have freaking hot (garmagaram) pakodas and tea.

•
21 May 16
Thanks Ananyaji for the comments. If the rain continues for 3 to 4 days it is fine. If it continues then it causes irritation.

• Bhubaneshwar, India
21 May 16

•
21 May 16
@anya12adwi
Thanks Ananyaji, yes for office goers it is nightmare during heavy rains.


• United States
23 May 16
So your rainy season started a little early? I hope you and your family will be safe. I have a question for you. As I told you, I have been reading about the Hindu religion and I have found it to be very complicated because of the different aspects, such as Sikhism and Jainism and the many different beliefs, such as Rama, Krishna, Durga, Skanda and Ganesa, depending on what each person believes. The book I am reading, "Mankind's Search For God" says: "It is claimed that Hinduism has 330 million gods, yet it is said that Hinduism is NOT polytheistic. How can that be?" An Indian writer A. Parthasarathy explains: "The Hindus are not polytheistic. Hinduism speaks of one God...The different gods and goddesses of the Hindu pantheon are mere representatives of the powers and functions of the one supreme God in the manifested world." First of all, which "type" of Hinduism do you specifically follow, and do you agree or disagree, with those statements. The book also said that the name Hinduism, is a European invention. Is that your understanding?

•
24 May 16
Thanks Alice, Hindus believe in Brahma the creator, Vishnu the preserver and Shiva the destroyer. People believe in one God. The path followed by Hindus include tenets of Bhagwat Gita as mentioned by Lord Krishna. Lord Krishna was avatar of Vishnu.

• United States
24 May 16
@sathviksouvik
I'm not sure how to understand what you said here. "People believe in one God." you said and yet there are three different names. I understand that Hindus believe in Brahma as the creator and Vishnu as the preserver and Shiva as the destroyer, but are they considered to be gods or not? Is there another supreme, "one God.?" And these three are representatives of that "one God?" This is very complicated, I think.

•
24 May 16
@IreneVincent
Thanks Alice for the query. One must clearly understand that Brahma, Vishnu and Shiva are not three independent deities. They represent the same power (the Supreme Being), but in three different aspects. Just as a man may be called a doctor, father or husband based upon the tasks he performs, the Supreme Being is called Brahma, Vishnu or Shiva when conceived as performing the three different cosmic tasks of creation, preser-vation, and dissolution/recreation. "The oneness of the three gods Brahma, Vishnu and Shiva is brought out by the mystic symbol AUM where 'A' represents Vishnu, 'U' Shiva and 'M' Brahma."

• Philippines
27 May 16
There's too much rain in your place. Hope it will not cause flooding to the detriment of the people there.