Setting the right tone for alarm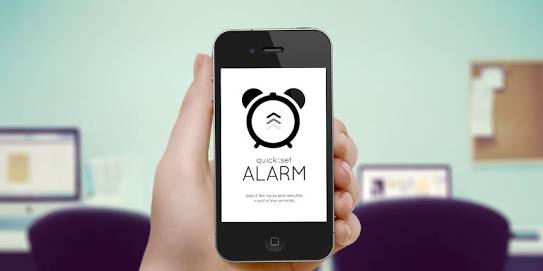 Chennai, India
May 21, 2016 6:10am CST
A right alarm tone can give you a peaceful start in the morning. I have broken several of my mobile phones because of getting up frustrated from the sleep and throwing it in some corner of the room. Many wont think much about this trivial thing. But still a single tone can regulate your day. I have learnt in days that we could hate the hate the most beautiful song that we loved once if we keep it as our alarm tone. So in order to make the day beautiful and peaceful we could have song tone or a song whoch has deeper meaning about life and the trust we have in god. Listening to that spiritual song in half sleep will help us to get up peacefully and submit ourselves to god.
4 responses

• United States
21 May 16
Listening to a song about God as an alarm would make me throw it across the room.


• Chennai, India
21 May 16
Haha may be for some. Oh dear brother
@JJ
If feel real clumsy waking up to the real world only god can help you. Thats why I suggested that.


• United States
21 May 16
@creatorscreations
My cat helps me, he is my alarm.


• Chennai, India
21 May 16
@JolietJake
haha nice

. I hope you won't throw your cat

.



• Soignies, Belgium
21 May 16
Hi Isaac, i agree with what you said ,, but when i find a tone wich its relaxing i can't wake up , i need something to shake me up in the morning , because i tent to fall asleep if i listen to any relaxing ring tone in the morning.

• Chennai, India
21 May 16
I didn't mean a relaxing tone my brother

. What I meant is a normal tune but which has deeper meaning in lyrics. If you set something just to shake you, it will shake you till you get frustrated. What am suggesting is a song which could shake your "heart" and say getup "its a new day and a new beginning with a new hope". That will energise you.

Just a suggestion brother
@Florin
Moshan. God bless you.

• Soignies, Belgium
21 May 16
@creatorscreations
I see your point , its something like a subliminal message, with a nice tone to it.

• India
21 May 16
i off my alarm in sleep only...and wouldn't even know about it so alarms are no use for me


• Chennai, India
21 May 16
You could try it keeping it a bit far from from you
@shruthi
rawat, so that when you cant find it asleep you will surely wake up.

give a try.

• India
21 May 16
@creatorscreations
well i sure can try!!!thanks buddy


• Indonesia
21 May 16
I used to use "barbie girl" for my alarm

. I'd wake up really quick because it'll be embarrassing if the alarm get loud enough for other people to hear