Good Afternoon, all ! 5-22-16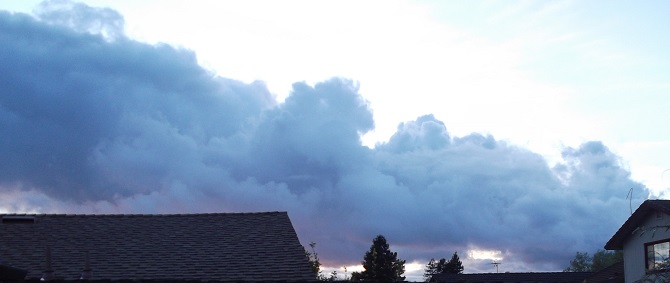 Petaluma, California
May 22, 2016 4:06pm CST
Hello, all ! Church was good this morning, just that partway through I started to get a headache that wouldn't go away. It did for a little bit, maybe, but it's back. I was trying to avoid it, but I guess I'd better go and take something. When I got home from church, I had lunch with Mom and then took Angel for a long walk. Right now I don't feel like doing a whole lot much else. It's a little "muggy" today, so I'm wondering if we'll get rain this week. I hope that your day/evening/etc. went well !

4 responses

• United States
22 May 16
rest up my friend.You need a break.

• Petaluma, California
22 May 16
Thankyou,
@amadeo
-- it's been a busy week. :)

• Malaysia
22 May 16
Hope you are feeling well now and get a good rest too! My Sunday was a busy day for me to clean up my home and sleep!


• Petaluma, California
22 May 16
Thank you,
@kaka135
-- I still need to get up and go take that ibuprofen.

• Lenox, Georgia
22 May 16
I hope your headache goes away soon. My day at church was good too but after church went bad real fast... I wrote about it here to get things off my chest. I hope your evening goes better!

• Petaluma, California
22 May 16
:( Sorry it went bad. Still have a headache, so I have to rip myself away from the computer and go take some ibuprofen.

• United States
25 May 16
It's been really hot and muggy here too this week high 80's and 90's. I'm hoping we can put the air conditioners in this week as I been having trouble sleeping due to the heat. Glad you had a good church service and I hope your headache finally went away.