Does your city have many ancient elements?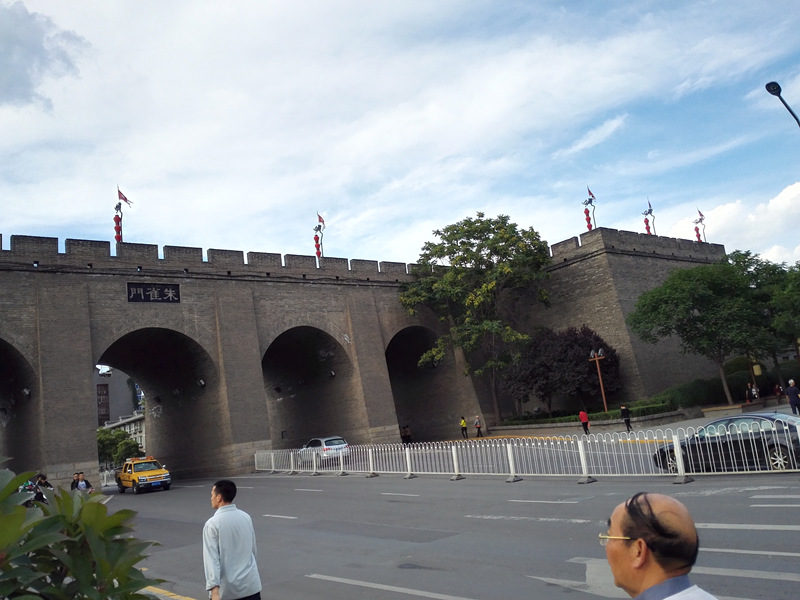 Xian, China
May 23, 2016 5:07am CST
Today is sunny day. I ride my bike to take a look around the city Xi'an. In China, Xi'an is a very famous city which features it's long history of about 3,500 years. During these years, thirteen ancient dynasties had found their capital here. So, we can see lots of famous remaining historic buildings today in this city, one of which is ancient city wall having a perimeter of 13.7KM. The wall has become a tourist attraction today, and there are a great many of travelers come to visit it every year. Xi'an is modern a city with many ancient elements, which is very interesting. If you come to China, it can be a good choice for you to put Xi'an at your travelling list.

So, does your city has many ancient elements? and what are they?
9 responses

• Pune, India
23 May 16
Well, yes I live in a city called Pune in India and it has quite few historical places around. One such place is a fort, built some 4 centuries ago. They tell a very intresting story about this place. It is said that this fort was conquered as a result of a long battle led by one of the brave fighters. In the same way, there are some other places where you'd see the lavish and royal lifestyles of kings during that era. All in all, we have a city which has witnessed a lot in the past.

• Xian, China
23 May 16
Wow, if I have a chance to go to India, Pune will be a city that I must go. I like the movie "Baahubali: The Beginning" very much, and have looked forward to its sequences for a long time. The ancient buildings concerned in the movie are really attractive.

• United States
23 May 16
You should tell us more about your city. Written history here in the USA doesn't go back very far, just a few hundred years. There were "ancient" tribal people who lived here, but there is no written history of their activities. India, I'm sure has a lot of ancient history and many interesting stories.

• Pune, India
24 May 16
@transcendent
That's amazing thing to know indeed! Good to know that you liked the movie too. Now imagine, similar to the buildings shown in the movie, we have some places nearby where we go for a trek!



• Xian, China
24 May 16
Yeah, Italy is a country having a very long history.

• United States
25 May 16
I've been there. I even have a photo of the farmer who discovered the terra cotta soldiers. I also had a wonderful foot bath in Xi'an. I live in New England which has some of the greatest universities in the world - Yale, Harvard, Brown, Dartmouth, etc. it is very historic here, but nothing like China!

• Xian, China
26 May 16
Wow, so happy to hear of that you have been to Xi'an.So have you been to other places in China?

• United States
27 May 16
@transcendent
We've been to China twice. Hong Kong, then Beijing, Xi'an, and Shanghai. Loved it all!!!!

• Xian, China
28 May 16
@DianneN
Wow, you must have had a rich experience in China.


• London, England
25 May 16

• Guangzhou, China
30 May 16
In my opinion, Xi'an is one of the ancient cities in China and it should have a longer history? I am not sure, but it seems Guangzhou has a history of about 3000 years? No matter what, almost everything in Xi'an is antique

I have been to Xi'an in 1997 and I like there a lot! I am also interested in the food there


• Xian, China
30 May 16
Almost 20 years have pasted. So Xi'an can be very different from that you saw at 1997. I have never been to Ghuangzhou, but really want to go.


• Los Angeles, California
23 May 16
Los Angeles hardly qualifies as ancient lol!!!

• Xian, China
23 May 16
But Los Angeles is a beautiful city. I like the Lakers so much.


• Xian, China
23 May 16
Yes, it has been restored for many times because of the wars.And the latest restoration is in 1983.


• Xian, China
23 May 16
The bridge thing you see is ancient wall which had a latest restoration in 1983.