Another Work Week 2 Begin!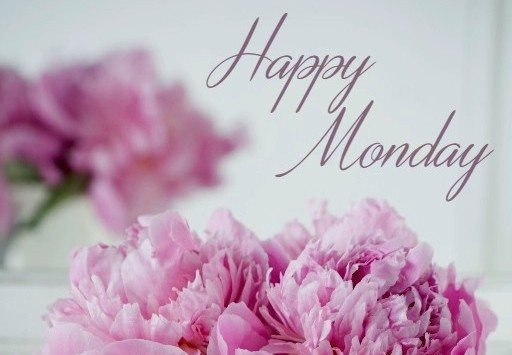 United States
May 23, 2016 6:58am CST
Well here we are it is Monday morning and another work week to begin. I have a short work week this week as I have Friday off for an appointment and then we get next Monday off due to Memorial Day, looking forward to a long weekend. The sun is shining and supposed to hit high 80's by Thursday, looking forward to it. Just sucks it's always nice out when we have to work than when you want it nice on the weekends doesn't always happen that way. Oh well it happens. Hoping for a good week this week, my arm is feeling better and I'm able to sleep a bit better at night also. The incision is starting to close as well, just still itching from it healing. But all in all recovery process is going well. Well hope you all have a great Monday! Photo Credit: http://goodmorningpics.com/happy-monday-beautiful-flowers/
www.https://www.google.com/search?q=Happy+Monday+photos&tbm=isch&tbo=u&source=univ&sa=X&ved=0ahUKEwjn9-ukkvDMAhXKVD4KHX65Av0QsAQIHA&biw=1525&bih=640&dpr=0.9#imgrc=l8t8FPhOenFo4M%3A
9 responses


• United States
24 May 16
@marlina
yes alot better compared to 2 weeks ago. Thank you, hope you have a great week also.

• United States
24 May 16
I love Mondays off. It's my regular day off, but I pay for it on Saturday. Glad your recovery is going well.

• United States
24 May 16
@susan2015
I would love to have Monday's off but I don't miss working weekends. Hope you enjoyed your day off


• United States
24 May 16
@juliaacv
it hit 80 here today but of course i had to work so could only enjoy it for an hour after work. I don't do good in the heat either i prefer 60-70 degree weather that is perfect for me.

• Canada
24 May 16
@Blondie2222
We use Celsius, so not sure if we had the same weather, but it was hot, and a little muggy.

• United States
24 May 16

• Canada
25 May 16
Very pretty Happy Monday. I hope your week is delightful. Our holiday Monday was this week in Canada but YOU

enjoy the fireworks and fun next weekend.

• United States
25 May 16
@painsonslate
ty i hope so too, just hope the rain will hold off. I don't think there are any fireworks for memorial weekend.



• United States
24 May 16
@mgjhaud
my monday went ok now it's Tuesday morning. Only 3 more work days left as I have Friday/Monday off for the holiday weekend.

• United States
23 May 16
'tis great to hear that'cher healin' proper, hon. that itchin', 's annoyin' 's such's, 'tis a good sign :) the day's been a beaut here thus far. already 89 degrees with a slight breeze.

• United States
24 May 16
@crazyhorseladycx
yeah I'm glad the recovery is going well also. Just gotta get past the itching stage but atleast the pills i take is helping that. It was pretty nice here today it hit 80 degrees, i enjoyed it after i got out of work

• United States
23 May 16
Glad to hear that you're healing nicely and getting some decent sleep. I'm also hoping the weather is nice and would like to plan a bbq for the big Memorial Day weekend.

• United States
24 May 16
@marilynda1225
i'm glad it's going well too and that i can finally sleep. It looks like it's going to rain here this weekend which stinks because we were planning bonfires and corn hole games for this weekend. Hopefully the weather will change by then.

• United States
23 May 16
It's still early here but looks like it's going to be a beautiful weather day.

• United States
24 May 16
@loriamoore
it was decent here today hit 80 degrees. I didn't get out of work til 8pm though but was still nice out then as well.