**hallelujah!!! its raining**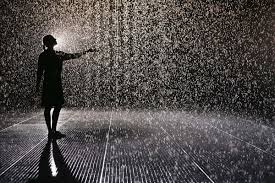 India
May 23, 2016 12:19pm CST
After ranting on for days about the god awful heat!! its raining

Initially it got a bit windy..and i was literally stalking clouds with glimmer of hope..and then its sunlight again...it was as if the clouds said"False alarm guys !! gotta go...places to go...people to wet"

When i was almooost accepting defeat...it starting thundering in evening..i was soo cautious... what if the clouds give miss call to me this time too

Then ladies and gentlemen it R-A-I-N-E-D


im in happy rain coma

6 responses

•
24 May 16
No rain here, It is 34C here and It is been lowered, It was 38 few days ago.




• India
23 May 16
oh well...i just wish it rains for some time atleast...not just one time thing


• United States
23 May 16
It has rained a lot here lately. I am glad that today it is sunny and beautiful out. I have my bathroom window open to let some fresh air in. I was going to hang my clothes out on the line to dry but the neighbor was burning garbage.

• India
23 May 16
on the other hand i was literally praying for it here...it was really hot here!!


• United States
23 May 16
I'm so glad that you are getting the much needed rain finally. This month for where I live, we have only had a few days that it HASN'T rained. It, in fact, is raining right now and has been raining for the last four days without let up. We are well over the rain levels that we usually have. I did watch the news earlier and the forecast said that the rain will be moving out of the area soon and the temperature will go up into the 80s. It's in the 60s today. It has been very cool all month. That's really OK by me, because I don't like the extreme heat of summer, which will come soon enough.

• India
23 May 16
@IreneVincent
everyone loves rain!!! i just hope it stays ....i really dont want to wake up tomorrow with no sign of rain