First Food Experiences – Roasted Pig (Lechòn)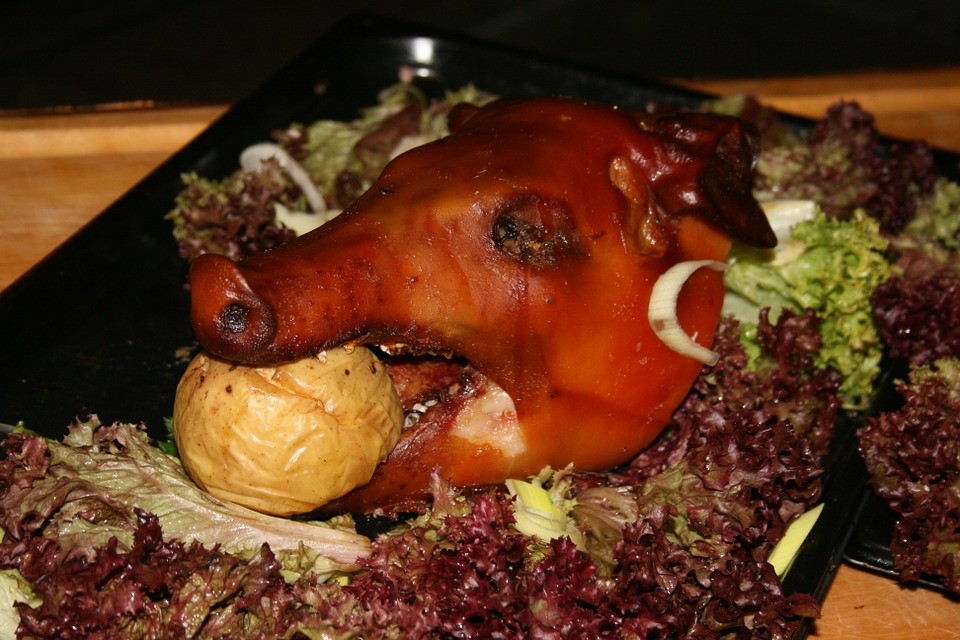 Austin, Texas
May 23, 2016 12:59pm CST
The first year of our marriage, my husband and I lived in an area populated mostly by Cuban-born immigrants and/or their offspring. It was great for us because we both loved the flavor and atmosphere of the Cuban community. We did not own a car. Fortunately there was a grocery store at the corner we could walk to and buy food. The extra special thing was that the grocery store owner, Mr. Alvarez, was a super nice guy! He always made us feel welcome when we came to his shop. It wasn't just good business. He was a genuinely nice guy. This was to be our first Christmas together as man and wife. It was close to Christmas Eve. We went to the corner store to shop and there was this amazing aroma as soon as you walked in. It was lechòn. It was a first food experience for me. Not for my husband. He spent his formative years in Long Island, Bahamas and had memories of his uncles similar preparing a pig for their holiday meals. But I had never seen a huge pig roasted like that! Head and all!! It was sort of scary looking. But the aroma was irresistible. Mr. Alvarez was selling off chunks of flesh to his customers. He asked if we would like to taste a sample. We did! Ended up buying about a pound and a half to take home for dinner. Definitely a memorable first Christmas together for us! Discussion inspired by Reine25 (@Lucky15). Sharing link to her post below.

Anthony Bourdain once.said on his shows, 'best pig ever'. Lechòn. Or whole pig roastes over charcoal. Originally, suckling pig is being used as the Spanish...
7 responses

• United States
23 May 16
It sounds so very delicous and what a lovely memory for you Moneyspinner. I have never had the experience of tasting lechon but would love to.

• Green Bay, Wisconsin
23 May 16
Great memory. I've never had it either.

• El Segundo, California
25 May 16
do you serve lechon annually during christmas?

• Austin, Texas
26 May 16
No. It's a Cuban custom and tradition. I was just fortunate enough to know Cubans. It's easy to do living in Miami, Florida where the Cuban community is very vibrant and quite large!

Perhaps they serve it on other occasions or holidays as well. I'm not sure.

• El Segundo, California
26 May 16
@cmoneyspinner
it's also a Filipino tradition.


• Austin, Texas
26 May 16
@trivia79
- Nice tradition!



• Philippines
27 May 16
Cuba and the Philippines (where I'm from) were former colonies of Spain. I'm wondering if "lechon" originated from Spain? I eat lechon occasionally. Too much cholesterol. Have to watch my blood pressure. But the favorite part for most people is the pork rind

• Austin, Texas
27 May 16
Interesting that you make the connection to Spain. That's probably it!



• Austin, Texas
24 May 16
Hmmm! Yum! Lucky lucky lucky lucky!!


• United States
23 May 16
When I was a meat eater, I probably would have tasted it but not if I saw the whole pig or its head.

• Austin, Texas
23 May 16
The head part would scare you. It scared me. But the aroma overwhelmed me. Seriously! The smell was amazing!