New Bird Feeder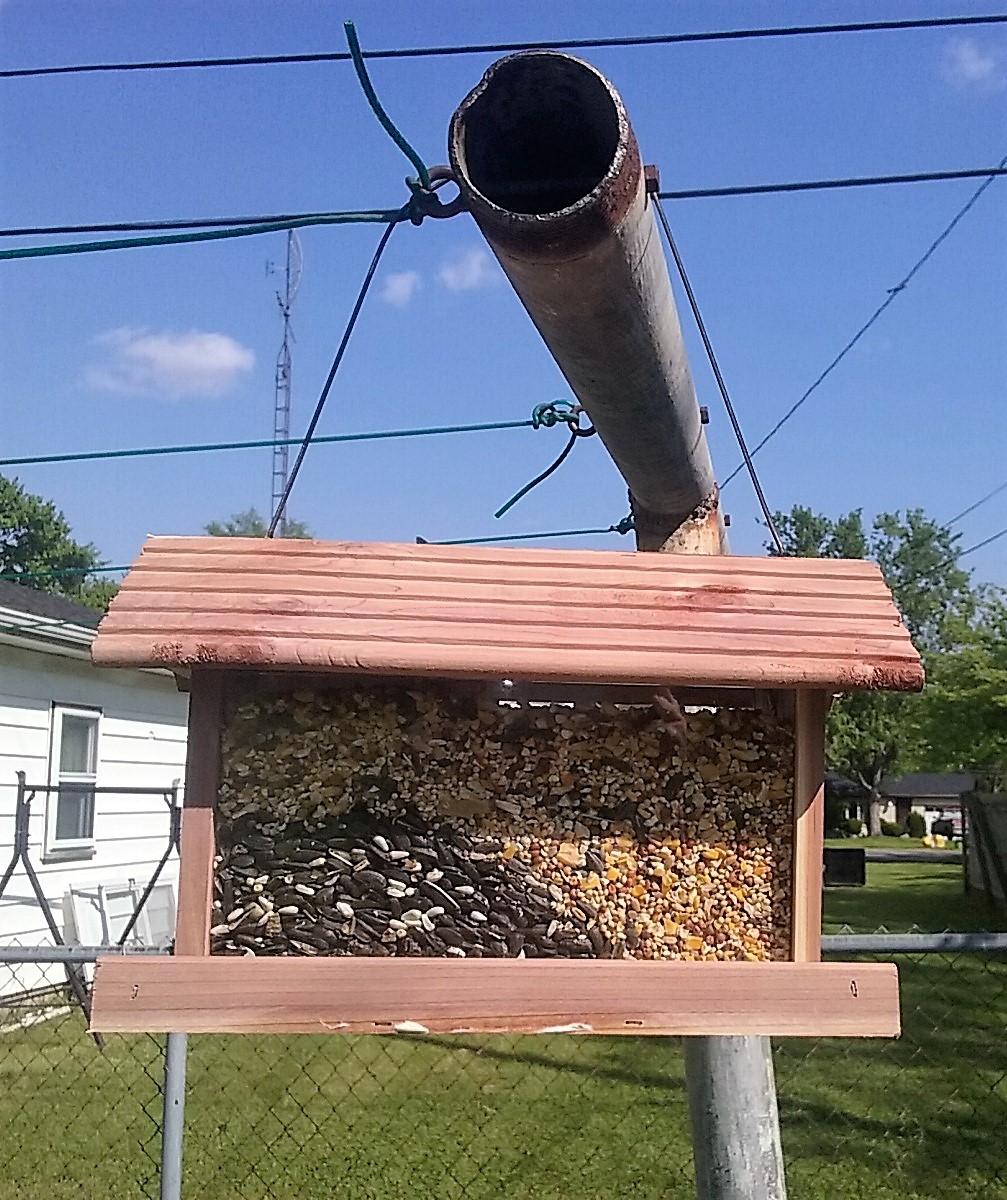 Defiance, Ohio
May 24, 2016 9:50am CST
My bird feeder started having an issue with the one spring not working right. To where the birds could not get to the bird seed to eat. It took me a week to realize why they weren't eating. It is a temporary fix. Til it breaks. In the mean time I went out and bout a new bird feeder. The birds seem to like this one a lot better. As they are able to get to the seeds easier. I did place this bird feeder on the other end of the clothes line. I hope it deters the squirrels from trying to get in it. I need to put something up for the squirrels. So, they stay out of my bird feeders. As they make a mess and drop seeds all over the ground. I really enjoy watching the birds eat. Hopefully I will be bale to get some good photos this summer. With the different birds eating. Do you feed the birds or like bird watching?
6 responses


• Defiance, Ohio
24 May 16
I normally do not feed the birds in the winter. mainly because I can't get to the bird feeders once a bunch of snow hits.


• Defiance, Ohio
24 May 16
I am going to get a few more bird houses. My bird church house finally succumbed to the outside elements. Someone broke the one I had out front. I suspect it was one of my teens when they were mad.

• Eugene, Oregon
24 May 16
I do and also work part time at a Wild Birds Unlimited store here in Eugene. Good luck bribing the squirrels; most will eat what you get for them and then go for the bird seed anyway. I have a pole system with a good squirrel baffle that keeps them at bay.

• Defiance, Ohio
24 May 16
I may have to look in to getting one of those to keep the squirrels away.

• Goodfellow, Texas
12 Jun 16
@rusty2rusty
- Hi Sandy - No way that the bird feeder in that image is going to slow down any respectable squirrel. I can hear them laughing all the way from here. (Good try, anyway...)


• United States
24 May 16
I always have water out for the birds but I have not gotten the feeders put up. I am even trying to think of new styles of feeders to enjoy.