Messages from behind the door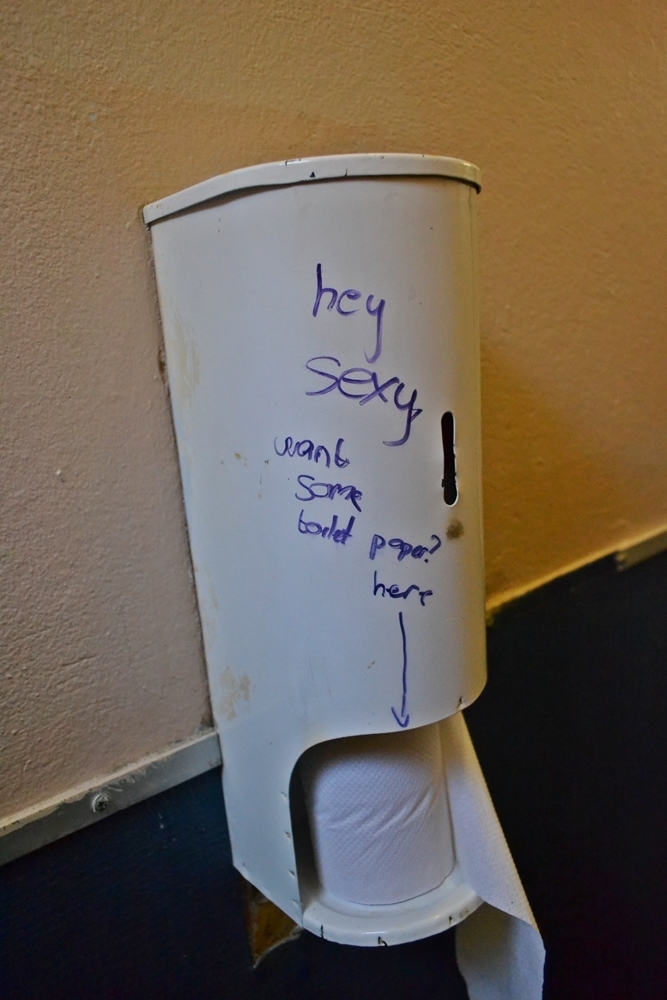 South Africa
May 24, 2016 10:46am CST
A while ago we were in a restaurant which had a toilet paper dispenser with this to say: "Hey sexy - want some toilet paper" How did they know I was sexy? Have you encountered any strange sign's behind the doors - now be very careful what you write as this is a family writing site.
8 responses

• Vancouver, Washington
24 May 16
I would sure want to remove myself from that situation for sure I to would watch really carefully.


• El Segundo, California
25 May 16
not only behind the doors. all of the public places in fact. they are made to catch attention and give to some a little humor.

• United States
24 May 16
You can even see the indentions where the person was lovingly squeezing the roll before leaving that message.

• Romania
24 May 16
There are many childhoods ... it's good that sense of humor is not lost, but is bad for those working after to clean it up.

• United States
24 May 16
I mainly came across writing at schools like middle schoo/high school. I don't think I have seen any immature writing in restaurants or the mall though.

•
19 Nov 17
I guess I will not respond then. That was a cool one you got. No, really I do not remember weird signs have encountered. I have been in bathrooms and it says to keep the toilet area clean and I see paper all over the floor. I guess there are those that can read signs and those that cannot.