**Marriage ...?? she's just 20 **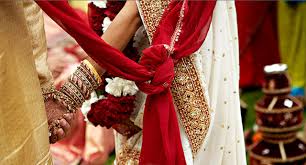 India
May 26, 2016 12:59am CST
My friend is getting married and im not at all enthusiastic about it at !!

Its an arrange marriage...a common thing in indian society..i dont really have anything against it but she's just 20...she has her entire career and all infront of her...They could always wait for while...she has not even graduated yet

I have nothing against people marrying young but i feel love alone cannot float your boat...and the worst is there is no enthusiasm in this case..from my friend ..shes like resigned to her fate

I talked to her mom about it...but they are all like..it has to be done...

feeling helpless..
8 responses

• Philippines
26 May 16
tradition sometimes is not the good option in our lives, just like the fixed marriage, there is no love

• India
26 May 16
@ilocosboy
agreed! at times you have to make your own way

• India
26 May 16
You need to understand whether her lack of enthusiasm is about not wanting to marry or not liking the groom. Both are two different things. Then there is the option of continuing studies after marriage too. It's not an end of the world. I can't believe I just said all of this. I had lost it at 17 when my family suggested marrying me in next couple of years. LOL Here I am 28 and still sticking to it.


• India
26 May 16
@Daljider
agreed!! and i do understand...she doesn't want to marry..she wants to completely focus on her career right now ...and she doesn't like the guy that much too ..sooo i dont know the future..but it does worry you when your friend is soo upset


• Philippines
26 May 16
if she cannot convice her parents, can't she just run away??

• India
26 May 16
@thebestmom
....thats the thing ..she will do what her family says

but she does not want to get married . i can only say things once or twice as genuine concern because lets face it..im just a friend..but i cant see my friend suffering..she has to take stand! otherwise no point complaining



• India
27 May 16
yeah!! taking out your frustration on someone else is terrible


• United States
26 May 16
It seems so strange to me that things like this still go on in other countries. I feel bad for the bride. There is probably a lot of things here in America that seem very strange to you as well so I mean no offense with what I have wrote.

• India
26 May 16
@shaggin
no problem at all

...its just cultural and traditional difference...we are used to things in our place ...when we see some other country... we face a few surprises..it natural

This issue is quite selective here...a lot of people dont follow but a lot do too

All i want is my friend to be happy thats all



• India
26 May 16
@scheng1
there are lot of people choosing things on their own these days...i feel its nothing about democracy its about the narrowmindedness in society in 'selective pockets'

i do hope he treats her well!!!


• India
26 May 16
@Pankkhini
totally agreed!! she has to take stand...theres a limit to which i can intervene.. its like watching a car wreck in slow motion