Newest Post Crossing PostCard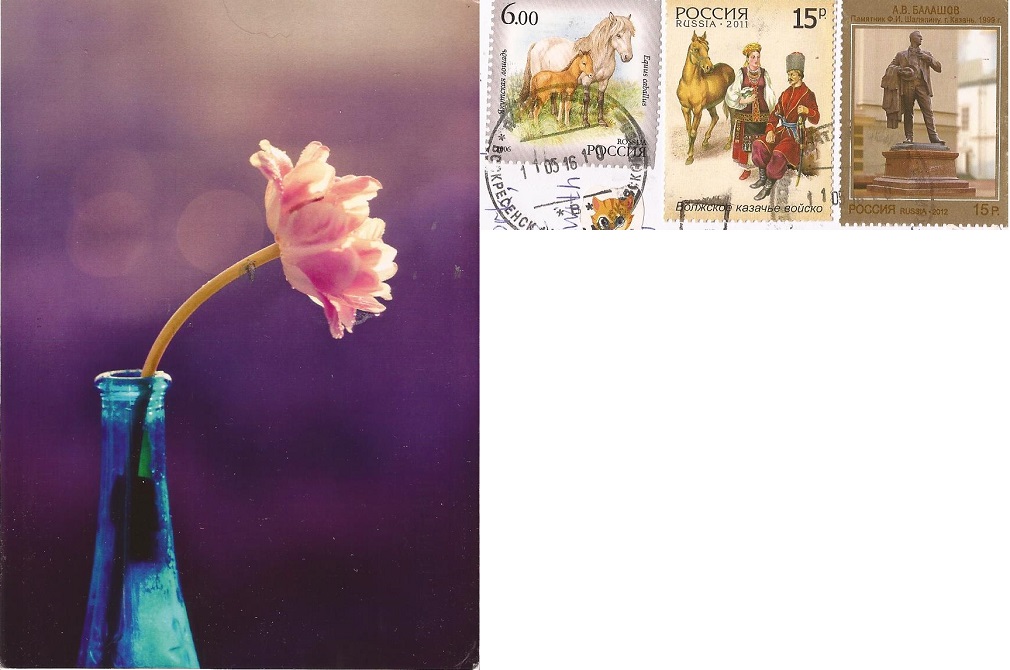 Petaluma, California
May 26, 2016 1:07pm CST
This was my latest postcard that I received from Postcrossing.com. I recieved it a few days ago, but the way I've been feeling posting it on line wasn't going to work out.


While I have sent quite a few postcards
to
folks in Russia, I have never until now actually
received
one from Russia. So far, all of the postcards that I have received from the Postcrossing program have been from people in different countries. I remembered earlier that I owe two to people too, so later today I'll have to get them written and ready to send the next time Mom and I visit the Post office.
2 responses

• United States
26 May 16
You did receive a really pretty one. The Postcrossing program sounds like fun to me.

• Petaluma, California
26 May 16
It is, my only "problem" with it is I wish they'd have me send postcards to somewhere besides Russia. Nothing against Russia, I'd just like some variety !

• United States
27 May 16