Did Negan kill Carl???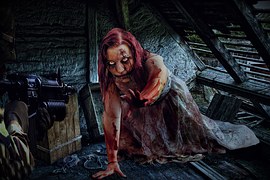 Rochester, New York
May 26, 2016 6:02pm CST
According to one of the administrators on one of the Walking Dead Facebook groups that I belong to she says that Daryl is not going to be the one to get his head smushed in by Negan. Some of the folks are saying that Carl is going to be the one to die. Quite a few folks made some good arguments about Carl not being the victim. One guy said that Kirkman has stated that the Walking Dead books are based on Carl growing up and surviving through the ZA. Carl is the future of the show, he's supposed to take over after his father dies. If it is Carl then I don't think Rick would survive knowing his son was killed and he couldn't do anything to protect him. Sure he'll have Michonne and Judith, but do you think he a lit loopy if it was Carl? Another person believes that Carl will be killed off and Daryl will take his place in the comic storyline. he will develop the odd friendship with Negan and become the leader of the group after Rick dies. A woman believes that they are killing Carl off because of Chandler Riggs who is aging past his characters age. (O.o) I dunno who it is that is getting killed, but it will be fun to say I told you so on the group when Carl doesn't die. lol
2 responses

• Los Angeles, California
26 May 16
There is no law that the TV series has to religiously follow the books! It would be a disaster to kill off Carl especially after he survived losing eye. Part of the ongoing plot is watching Carl grow up to adulthood under these circumstances. We have already seen him smitten by a girl and be conflicted by how much of a cold killer he is becoming.

• Rochester, New York
26 May 16
I know. lol Some folks were even saying that Judith is the one to get the bat. Though Negan is said to not kill women and children, do you think they would stray that far off the books and have him kill a child like that even if Carl is a teenager? Do you also think that if Carl is killed off that Daryl could take over his storyline from the books? I have not read the comics btw.

• Los Angeles, California
27 May 16
@LisaSteinmetz
I have not read the books either. I know the producers have always stated no character is safe to keep the audience on edge but a certain core of characters has developed that would alienate fans if killed off.

• United States
26 May 16
If it was Carl that would be some pretty bad script writing. I don't see it being him. I'm thinking it will either be Aaron or Eugene.

• Rochester, New York
26 May 16
That's what I've been saying, but people keep saying I'm wrong. They think it's going to be someone BIG and they aren't big players in the game according to some of the folks in the group.