4 day weekend.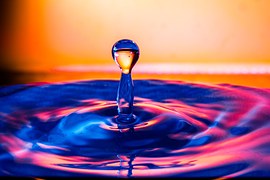 United States
May 26, 2016 7:09pm CST
I am now off work until Tuesday and couldn't be happier. It's not starting off too nice though as it's been raining since I got out of work and supposed to rain off and on til Monday. I hope it's somewhat nice so we can enjoy the weekend. I took tomorrow off as I have an appointment to check my incision and discuss my case again. Supposed to be high 80's tomorrow so atleast it will be a nice day off. Other than that no real plans this weekend just maybe a cookout with a bonfire and drinks saturday then memorial day parade on Monday. I am hoping to just take it easy this weekend and catch up on sleep. We will see how well that works out though. Hope you all enjoy your weekend and time off if you have it off work. I also plan to catch up on mylot as well since I am a week behind on post so bare with me as i do so. Have a great night. photo credit: Pixaby
5 responses


• United States
30 May 16
@juliaacv
we had lots of heat here this weekend so we were down by the creek alot where it's cooler. Hope you had a nice weekend

• Garden Grove, California
27 May 16
a long weekend e ven though I am retired I love these long holiday weekends too. the weather here is as always s unnyt and dry we need rain an we do not get rain in Southern California dry as dry can be

• United States
30 May 16
@hatley
i enjoyed the nice long weekend and felt weird not going to work today on a Monday lol. Hope you guys get some rain soon, we had thunderstorms last night and lots of rain.

• United States
27 May 16
We are having gloom and light rain today.

• United States
30 May 16

• Philippines
27 May 16
welll, enjoy your time off and as for us here were always around to respond to your post.

• United States
30 May 16

• United States
27 May 16
Four days off would be wonderful. I'm sure you will enjoy them all.

• United States
30 May 16
@susan2015
yes i sure did and it went by quick but was alot of fun. Ready for this 4 day work week