Beautiful children section in Udaya Samudra.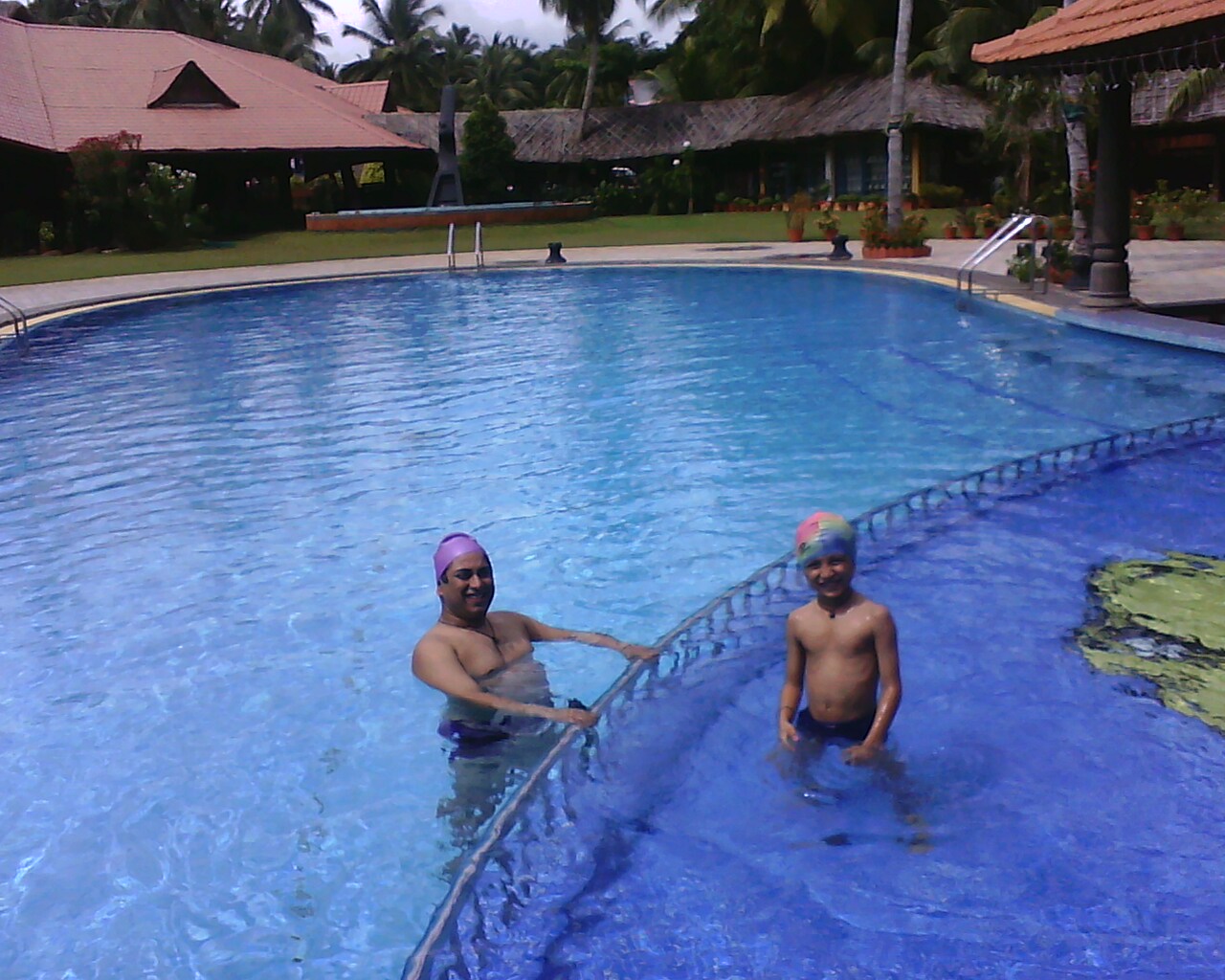 May 27, 2016 7:27am CST
In Kovalam in Kerala, Udaya Samudra Resort is a beautiful resort. Along with many different types of delicacies in the Resort, the swimming pool is an attraction. The interesting thing about the swimming pool, is that the children section is close to the adult section, but the height of the children section is low. So it is shallow water. The child will not drown any way. There is chlorine given in the water to purify the water.
3 responses

• Philippines
27 May 16
That is really wonderful and nice too. The adults can enjoy swimming as well as the kids. By the way, it is the chlorine that makes the skin dark, right?

•
27 May 16
Thanks Curlaan, yes in Udayasamudra, the hotel had separate provisions for adults and children. Actually less amount of chlorine, is fine but if too much chlorine is given it is bad for the eyes.

• Philippines
27 May 16
@sathviksouvik
I do not know it is bad for the eyes. Does it make our vision poor? Is it true that it makes our skin dark?

•
27 May 16
@annierose
Thanks Curlaan it does not make one blind, but creates eye infection and irritation. It is bad for eyes.


• United States
31 May 16
I really like the fence. Makes it safer.

•
31 May 16
Thanks Zarla, in swimming pools, where there are no trainers, the depth of water should be low.

• United States
27 May 16
I love how their is a fence separating the adult section from the children section. I wish they'd do that here, in the U.S. Our pools usually have a shallow section that morphs into a deeper section, and then the deepest area. But there aren't any barriers to protect the kids. I'm hoping to get our kids back to the pool this summer for swimming lessons. So they'll soon be spending a lot of time in the water (and chlorine...blech).

•
28 May 16
Yes Genipher, if the child who is learning swimming knows that he or she will not drown, due to the height, that will give confidence and they will learn fast.