Workout, gym or at home?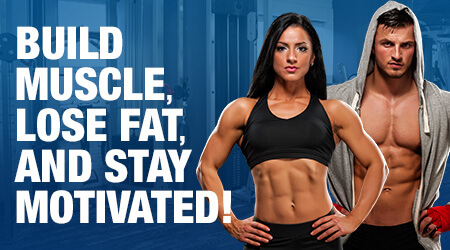 Serbia
May 27, 2016 8:36am CST
It is my time when I finished my morning routines and now I should go to the gym to workout. In last two months I became very lazy and starting to lose motivation for working out. I am ectomorph and I slowly gain weight so when I lose some weight it makes me very mad and I lose my motivation for going to gym. The results sometimes shows very slowly, I remember the time when results were faster and people around me noticed it. But I know that sometimes you just have to push harder and don't give up. Do you workout, do you do that at home or going to gym? Are you satisfied with results?
6 responses

• United States
30 Jun 16
I prefer doing exercises at home rather than at the gym because there's fees for membership.

• Serbia
30 Jun 16
Yeah, and they can be effective the same.


•
30 May 16
I prefer to do it at home, its much cheaper and its basically in front of me. Although I find it more motivating when working out in a gym because of the competition. :)

• Serbia
30 May 16
Of course, it is more motivating than working out at home..

• Austin, Texas
28 May 16
No I don't workout. But if I did I'd do it at home. Number 1: Don't want to pay for the gym. Number 2: Don't like people looking at me. It's distracting.

• United States
27 May 16
I workout at home. I walk in the treadmill for 30 minutes. I used to go to the gym but I got allergic reaction from the fumes. So I decided to do my workouts at home since it's convenient. I also do some stretching. And I need to get back to playing wii tennis for a more intense workout. I'm kind of satisfied. I think it's really combination of eating habits and exercise does give results. Also, I'm taking garcinia cambognia, to help with my health.


• Serbia
27 May 16
I tried that, but I felt like I don't have any result. I don't know, maybe I just love to go to gym.