Almost finished...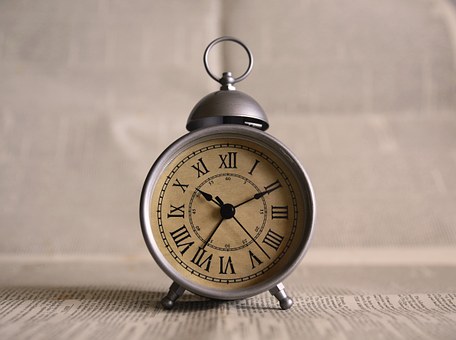 United States
May 27, 2016 10:13am CST
This has been one of the busiest weeks I've had since I moved almost 2 months ago. I haven't stopped yet and I'm so exhausted. My bed is screaming for me, but I can't get any more sleep just yet. And that hurts. I've had multiple visits over to the house to check on things, take garbage out, remove a few more of my things, etc. I've had grocery shopping, which, for this week, was painful on my knees. I had a very emotionally draining day yesterday, celebrating the birthday of my late husband and today I'm off to see my nephew in a play. He called me at 9:30am to wake me up. I really wanted to tell him I wasn't feeling well so I could turn over and go back to sleep. But there was so much excitement in his voice that I just couldn't do it. So, I'm up, sucking down coffee to try to wake myself up. When I get back home, I have a date with my bed that doesn't seem to have an end time set. I just might sleep until Tuesday! lol So, what's on your agenda for today? -Claudia- image from pixabay
8 responses


• United States
28 May 16
I'm glad the busy-ness of the week is over and I have this long weekend to sleep and just do nothing. I can think about Britt and revel in the joys we had together and cry because I miss him so much. And it's all okay. Just as I enjoy being busy sometimes, I also need the quiet and alone times to give in to the feelings I often keep bottled up inside.

• Bunbury, Australia
28 May 16
I do hope you manage to make it through the play without going to sleep. Your nephew would be very disappointed I think to glance out at the audience and find you having 40 winks. Hope you have a really restful sleep once you do manage to get to bed.

• United States
28 May 16
The play was great and I stayed awake. I got in a nap when I got home and I'm going to be headed off to bed soon. Just wanted to do some catching up here before my notifications become longer than Santa's list! lol

• United States
28 May 16
I worked half of the day and am home trying to catch up on some things. You should sleep good tonight.

• United States
27 May 16
Your nephew will be so pleased to see you in attendance. Hope the coffee gets you through the play and that once home, you can finally get some rest!

•
27 May 16
For today, I'll work until 6 am. I have yet 3 more hours. Then, eat and have long hours of skype video chat with my friend.


• Ireland
27 May 16
ya, I can empathize, I have also had an incredibly long but busy week. There was bits of it, where it just kinda felt none stop.. my weekend aint looking much better either. I need to stop taking on more work and chillax some