Who does that??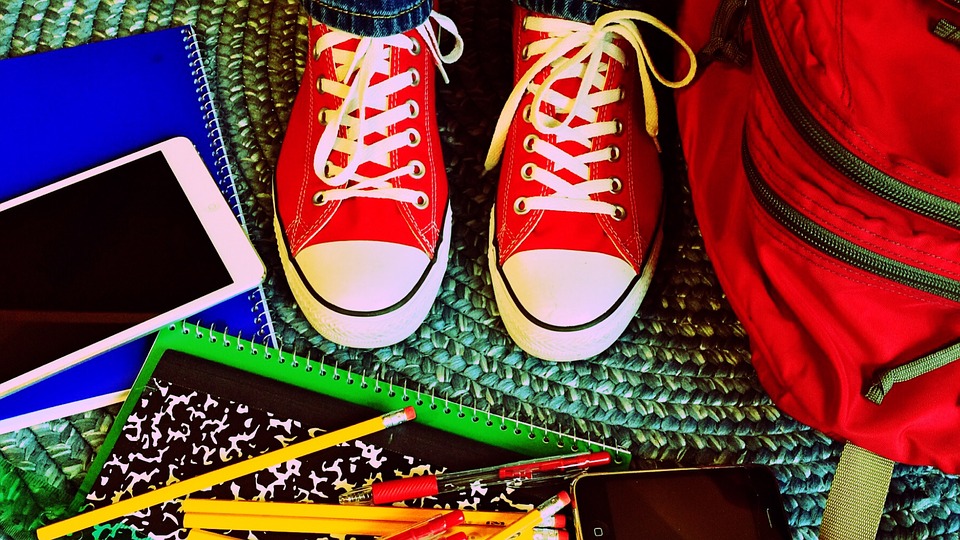 Rochester, New York
May 27, 2016 2:34pm CST
As my last post says, I went to my nieces school for an event. This school is weird in my opinion. All of the schools in this district are because they have NO air conditioners! At Maddie's school only the library is air conditioned. The children had to stand the whole time with sweat pouring down their faces and trying to fan themselves with fans made of folded paper. There were two fans in the room. One was against the wall and another was in front of a half opened window. One little boy told him mum that he wanted to go home, he wasn't feeling good, his head hurt and he couldn't think straight. You know it's bad when a kid who loves school almost starts to cry and wants to go home. The teacher had a thermometer in the classroom and it was 90 degrees in the room. If we heard from my sister earlier we would have left with Maddie because she wasn't feeling good either. The kids have water bottles on their desks. Maddie forgot hers at home so I took mine out of my purse and gave it to her. Only mine was filled with ice and iced tea while everyone else had water. lol They should have central air in all schools, that should be mandatory! No child should have to go to school and be hot and sweaty all day. What child can work like that?
4 responses

• Jacksonville, Florida
27 May 16
That is insane! My sister's kids used to go to public school and it was the same way-No AC. Now she Home School's them but they also had a hard time focusing on their work when they were sweating so bad! It should absolutely be law that every school has Heat and Air Conditioning when needed!! Thank God I Home School my children as well and we always have AC.

• Rochester, New York
27 May 16
If I had the funds my youngest niece would be homeschooled. She gets bullied too much at school and her self esteem is so low that it's scary when it's almost at the level of mine.

• Jacksonville, Florida
28 May 16
@LisaSteinmetz
Oh that is really sad. =( I get my Home School items from the dollar tree and the thrift stores-it doesn't cost much at all actually.

• Rochester, New York
28 May 16
@LovingMyBabies
I love the Dollar Stores and thrift stores. You can find some great treasures there!

• Boise, Idaho
28 May 16
I agree. What child could work in such conditions? Can't parents get together and start a petition to get some funding going for air conditioning?

• Rochester, New York
28 May 16
I brought it up to the teacher in the classroom and she said they didn't have the funds there. I mentioned.. How about doing a fundraiser to get enough $$ for central air. She just shrugged at me.

• Boise, Idaho
29 May 16

• Garden Grove, California
27 May 16
You are so right ninty degree heat can make the kids sick thats outrageous b ut it ha ppens here in "Southern "California too that someclass rooms have no air conditioners of electric fans either some are mobile home style rooms.

• Rochester, New York
28 May 16
it has to be even hotter having classes in a mobile home type room.

• United States
27 May 16
That is something that will cost more then most schools have. I feel they should at least have window a.c in the class room.

• Rochester, New York
27 May 16
I know, but the box fans that are in the rooms aren't helping at all. The lights are off in all of the class rooms as well so it doesn't get too hot. So the children are learning in the dark.