Not as exciting...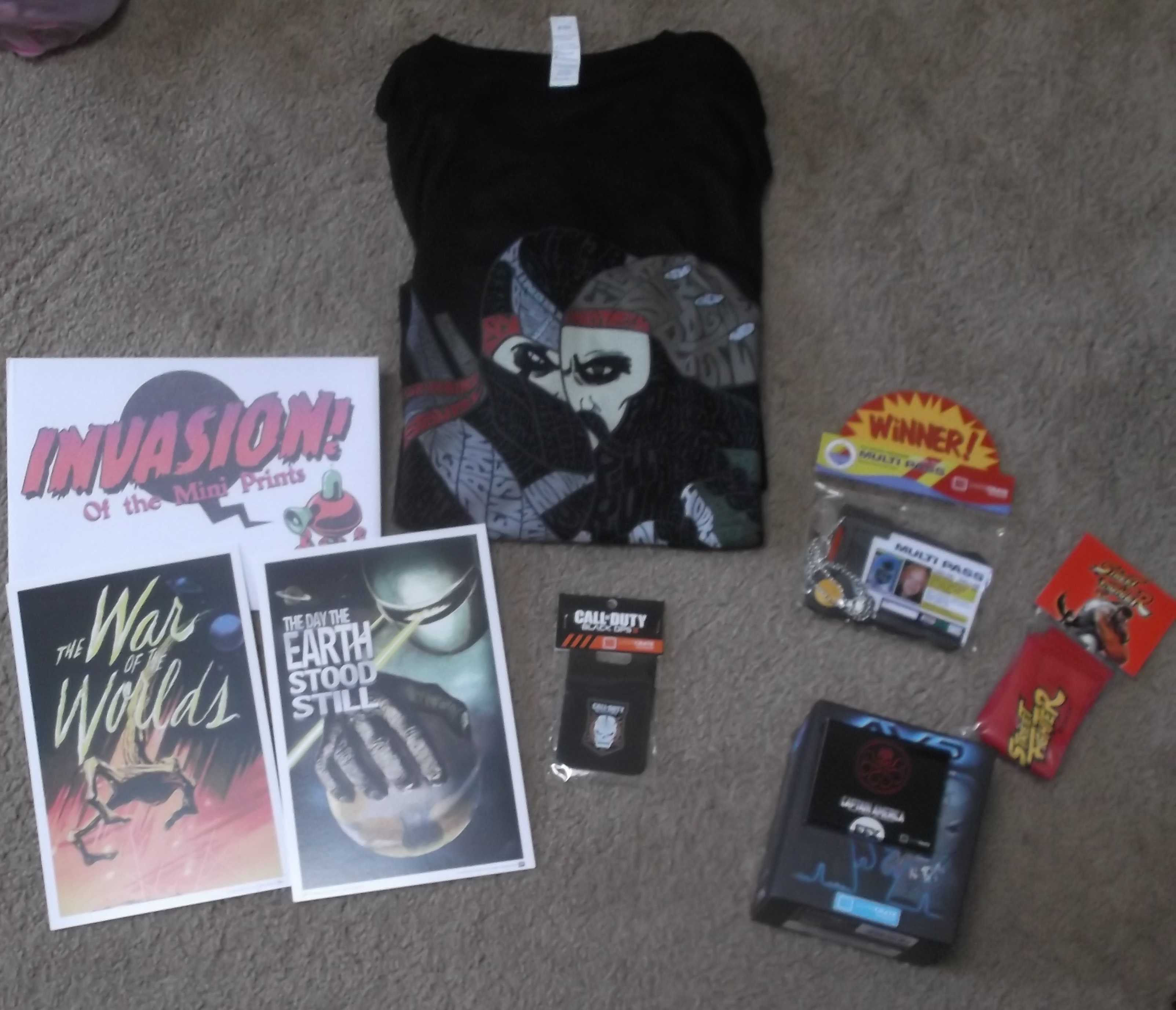 Petaluma, California
May 27, 2016 5:35pm CST
...got LootCrate #2 today, and this one was even less exciting than the last one. most of the stuff in it I didn't even recognize/know what the heck it was, much less really "like" it. *Coolest thing in there were the two retro mini movie posters *While the shirt would fit me, it's not "me". *Captain America movie/HYDRA Pin (would have preferred a mini-shield or something) *The thing that says "Winner" is some I.D. card from something that I have no clue what it is *Mystery ALIEN figure. *Street Fighter ninja headband thing *A Call of Duty plastic something or other--again, no clue what it is More stuff to go on Ebay. This Loot crate--not so great.

2 responses

• United States
27 May 16
When I first subscribed to it? It was great. Then more and more "filler" / "cheap quality" stuff started coming in. I hope you can get something for the stuff on ebay....

• Cuyahoga Falls, Ohio
27 May 16

• Petaluma, California
28 May 16
Yeah, I guess that's what I get though for buying a "Mystery Crate".

• Cuyahoga Falls, Ohio
28 May 16
@xstitcher
Yeah. It's not much of a mystery and el cheapo, right?

• Petaluma, California
28 May 16
@KristenH
I wouldn't say "el cheapo" -- everything seems to be made well enough -- I'm sure it would be exciting to someone who was into the particular franchises, I'm just not.