Is the new born baby tags important?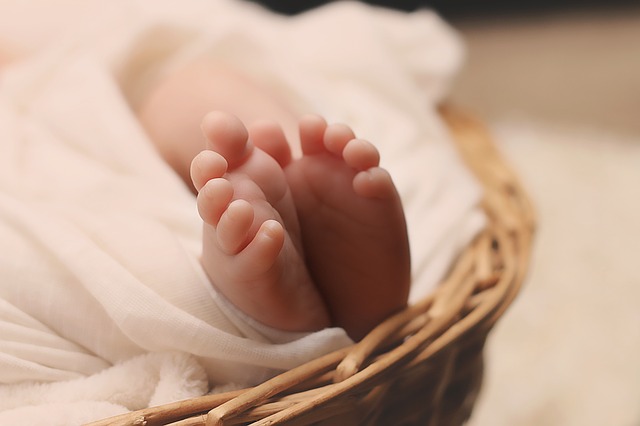 Malaysia
May 28, 2016 11:16pm CST
Every hospital here provides tags to new born baby. They will put on baby's left leg and right leg. I think it is to identify the baby with the mother. The tags' code and name must be matched with the mother. Hence I think it is important and all the hospitals must implement it seriously. However, I found that some of the nurses think that it is not important. When a new born baby drops all his tags. They don't do anything. They told the parents that it is ok for a new born baby to have no tags. If it is OK, why the hospitals must put tags to new born baby?

What do you think?
9 responses

• United States
29 May 16
The birthing place my sister had her baby a few years ago - all babies stay with the mom so no confusion can be done. I think tags are important but they can fall off so they need a better strategy.

• United States
29 May 16
@hoong143
I hope the employees will make sure tags do not fall off and if they do - to put them back to the correct baby.

• Malaysia
29 May 16
@infatuatedbby
I hope they can do it too.


• Philippines
29 May 16
It's the most important thing so they don't confuse the babies. Sometimes babies could all look the same. That's why when my baby came out of my body, i took a long good look at him just in case the nurse would make some stupid switch.

• Philippines
29 May 16
@hoong143
My sister is a doctor and she was there when I gave birth and that was the first thing i asked her. She told me switching of babies is impossible to happen in their hospital. But still, I took that long good look before I lost my consciousness.

• Malaysia
30 May 16
@toniganzon
Yes. We should not 100% trust them. Human could make mistake.



• Garden Grove, California
8 Jun 16
It Is extremerly important to tag the babies correc tly and for t he nurses to read the tags correctly too.

• Guangzhou, China
29 May 16
Of course these tags are quite important. Because basically the babies look the same. The mistakes can happen anytime and the tags are one of the important methods to avoid it. In fact when I was in the hospital when my baby was born, not only my baby had the tags, but also I had the same tags. My baby didn't have a name at that time, so they wrote down his name like mother's full name + B. Namely my name is Jing, then my baby is Jing B




• Philippines
29 May 16
when the hospital have 10 newborn baby, that would cause problem without the tag.

• Vancouver, Washington
29 May 16
Someone needs to bring them up to speed