What you like to collect / hobby ?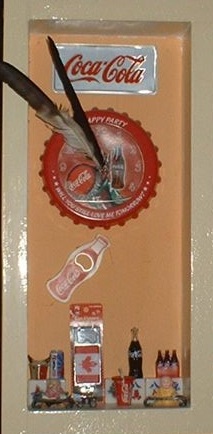 8 responses

• Philippines
20 Jun 16
Hmm. I'm not fond of collecting things but when I was a kid I tried to collect stamps. And now they are lost.

•
20 Jun 16
I used to collect an album of stamps, but when young when I was broke and I sold it.. Is good to collect something old for your grand children lo. Who know one day its very valuable.

• Philippines
20 Jun 16
@Chungshop
Right. My Dad used to collect coins. And up to now, those coins are still inside the bottle where my Dad kept them.




• Philippines
29 May 16
I collected old coins and bills. I also collected coins from other countries.


• Philippines
29 May 16
Woa coca colas.. how old it is??

•
29 May 16
O I like to collect cola tins but no drinks any more. Only bottles I cant remember maybe 1975 . Last time with the wooden case also but all spoiled in flood. I had a big bottles also from Thailand, now only remain few, some lost, some share to friends. Hard to maintiance esp with drinks inside lo

• United States
29 May 16
I like to collect foreign coins, silver coins, worldwide stamps, worldwide banknotes, and postcards.