Facts That Will Change Your Concept Of Time Forever....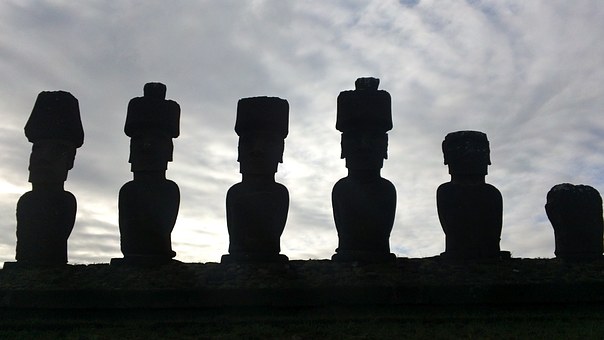 India
May 29, 2016 8:18am CST
This one is a follow up post to my previous one where we talked about re-thinking and re-analyzing the timelines of the existence of early civilizations. (Indus Valley, Egyptian, Mesopotamian, Chinese) I found some shocking facts which are hard to believe:- 1. Betty White is older than sliced bread. 2. Harvard University was founded before calculus was invented. 3. The last time the Chicago Cubs won a World Series, the Ottoman Empire still existed. 4. The Pyramids of Giza were built in the time of wooly mammoths. 5. The fax machine was invented the same year as the Oregon trail migration. 6. The jewelry store Tiffany & Co. was founded before Italy was a country. 7. France was still using the guillotine when "Star Wars" came out. 8. Two of President John Tyler's grandsons are still alive (as of Nov 2014). (Photo by Pixabay) Link to the article:

You probably should know these things didn't happen anywhere near when you thought they did... Not everyone can be a world history master, especially ...
8 responses

• Djibouti, Djibouti
29 May 16
I did my home job for 7, and it is interesting : the last time the guillotine was used in France was in September 10 1977, and the French version of Star Wars was issued on September 11, but the US version was on air still May 25, so it is a correct information.

• India
31 May 16
@topffer
Good to know that the information is correct. The Pyramid and the mammoth thing had me speculating.

• India
31 May 16
@Drosophila
Wasn't me for sure and nether was
@topffer
.





• India
31 May 16
@vandana7
Wooly mammoths and pyramids together surprised me too. I thought mammoth were like ancient. Like dinosaur ancient.

• India
31 May 16
@Daljinder
... Exactly what I'd felt...we cancerians truly think alike..


• Green Bay, Wisconsin
29 May 16
My favorite is #3. I'm not a Cubs fan, but my dad was and my kids are. These are all great!

• India
31 May 16
@just4him
I have never watched Cubs but I keep hearing about them and often read about them in stories revolving in US.

• Green Bay, Wisconsin
31 May 16
@Daljinder
My dad was a huge Cubs fan. He was looking forward to going to a game when he passed. He said they did win the World Series when he was a kid. I think that was the only time they did. Certainly not in my lifetime.

• Ireland
31 May 16
This is very alarming indeed the pyramid one for sure

• India
31 May 16
@Drosophila
I am more concerned over the timings of those.

• Ireland
31 May 16
@Daljinder
indeed, so mammoth could have helped with the building of the pyramid??

• India
31 May 16
@Drosophila
If they could even tame it. Also they had hairy bodies, like long fully hairy bodies. And Egypt is a hot place. Doesn't seem practical.



• Perth, Australia
3 Aug 16
@Daljinder
The first one made me laugh because I do remember reading that one quite awhile ago. But the rest, I didn't know and it really intrigued me! Thank you for sharing.


• India
4 Aug 16
@VivaLaDani13
The wooly mammoth and Pyramid of Giza was the one that shocked me and made me second guess these facts. But they ARE true facts! Topffer added more information on guillotine and star wars in his response thread along with the mammoth. He totally squicked me out saying someone he knew ate steak made out of mammoth that was frozen thousand years ago in Vandana's thread. ICK!

• Philippines
30 May 16
Very interesting indeed, specially #2,4,6, and almost all. Thanks for posting.


• India
31 May 16
@JaboUK
Yeah! I was bitten by History bug on Sunday. Uncovered many interesting things.

• Greater Noida, India
29 May 16
Too much of history dose in a day .. feels good.

• India
31 May 16
@debolinac
Yeah! I was taking a break from my work and ended up stumbling into this article which further prompted me to look into more things related to this.