Is the bioluminescence of Brazilian railroad worm amazing?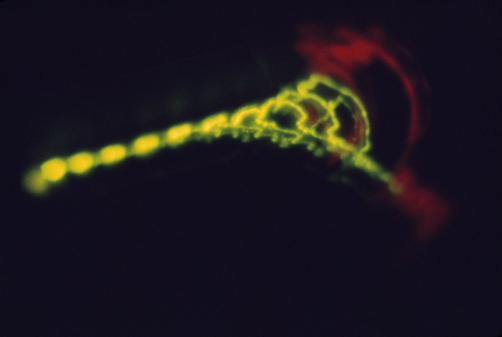 May 29, 2016 10:42pm CST
Nature had given a great treasure of amazements to animals and birds. Brazilian railroad worm is one of them. It is the larvae of a beetle of genus Phizothrix. The special features of the worm is that its head glows red and its sides glow green at night. It happens due to luciferaces in the body. The weapon of using the colours at night is to confuse the predators which feed on the Brazilian railroad worm.
2 responses

• Philippines
30 May 16
They look cool! Are there other organisms that have luciferaces in them?

•
30 May 16
Thanks Marife, yes they have luciferaces in them that is the reason why they glow at night?

• Philippines
30 May 16
Yes, but are there other plants or animals that have luciferaces like the Brazilian railroad worm? Or is it unique to its own specie?

•
30 May 16
@tailorshift
Thanks Marife, there are other worms also. For example there are fireworms in Kolkata which have luciferaces.


• United States
30 May 16
That is amazing! I also really love... glowing mushrooms! Blessings !

•
30 May 16
Thanks Wise for the comments. It is nature's gift.