Quotes by Famous People: Einstein and Disney ("The It Factor")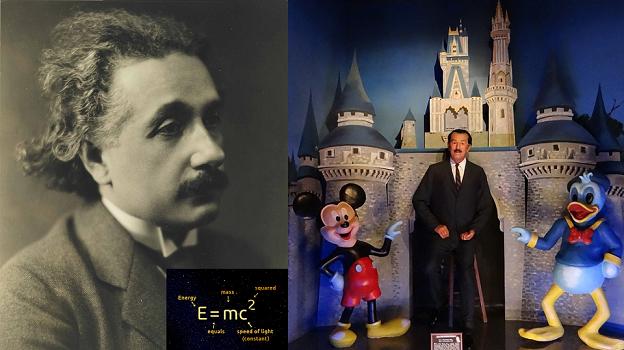 Austin, Texas
May 30, 2016 10:50am CST
Albert Einstein is often referred to as the Father of Modern Physics. Although they say, his academic peers did not have a high regard for his "thoughts" or "thought process", there are two reasons why most of us ordinary people tend to think
he was really smart
! I like to think of those reasons as:
"The It Factor"
. Reason 1: When nobody else got it

(???), folks would be like:
Hey! He gets it! [

Reason 2: When folks realized that he got it, the next light bulb that went off in their heads was:
Hey! He can actually explain it! To us!!


Genius!!!
* * *
Do you have a favorite Einstein quote?
I don't have a favorite as yet because there are so many that I keep stumbling upon. But here is one that makes me think, Einstein and Walt Disney (animator, voice actor and creator of Mickey Mouse) should have been BFFs (best friends forever).
"Imagination is more important than knowledge."
-- Albert Einstein (1879 – 1955) * * *
"It's kind of fun to do the impossible."
--- Walt Disney (1901 - 1966) I think Mr. Disney also
got it
when other people didn't
get it
.




4 responses


• Austin, Texas
30 May 16
Thanks for sharing this.





Nothing like good clean humor to brighten your day.


• Switzerland
30 May 16

• Austin, Texas
31 May 16
@LadyDuck
- For sure, he was gifted. And he wasn't selfish with his gift. He shared it with the world.

• United States
30 May 16
"The world is a dangerous place to live; not because of the people who are evil, but because of the people who don't do anything about it." Albert Einstein (Really does pertain to today.)

• Austin, Texas
30 May 16
Whoa! Sobering thought. Thanks for sharing this quote.


• Lakewood, Colorado
30 May 16
I dont really have a favorite quote there are so many good ones Moneyspinner. I couldnt agree more with these two you have mentioned though. I hope that your day is fine and nice to see you here.


• Australia
3 Jun 16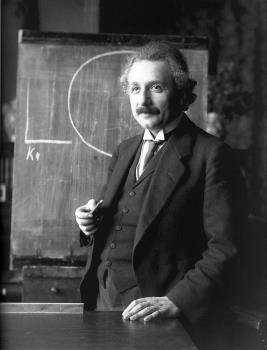 "God doesn't play dice with the world." This is my favourite quote of Einstein's because I do not see God, if he exists, leaving anything to chance, if chance really does exist. I believe that chance does not exist, because if it did, by now, the chances would be more that nothing exists now, and something does exist still, and so chance must play no part in it at all.

• Austin, Texas
6 Jun 16
That's a good quote too. My interpretation of it was based on movies I watched about Greek gods. In the movies, it seems the gods were always "toying" with humans as if their lives were a "game". So to me Einstein's quote was to say: God doesn't play games with human lives. We are not His toys for His amusement purposes.

• Australia
6 Jun 16
@cmoneyspinner
You might be right, but he did make this quote apparently to a fellow physicist when they were trying to convince him of the quantum theory, which involves "chance" happenings. His answer to them was, "God does not play dice." He thought that the state of the universe at any one time determines the state at other times ... Einstein was not convinced that there was any randomness in nature.

• Austin, Texas
7 Jun 16
@innertalks
- I don't know about quantum physics but sounds like Einstein was making sense. His simplistic response probably really pissed off his fellow physicist. Too bad we weren't a "fly on the wall" for that conversation.