Strawberry ice cream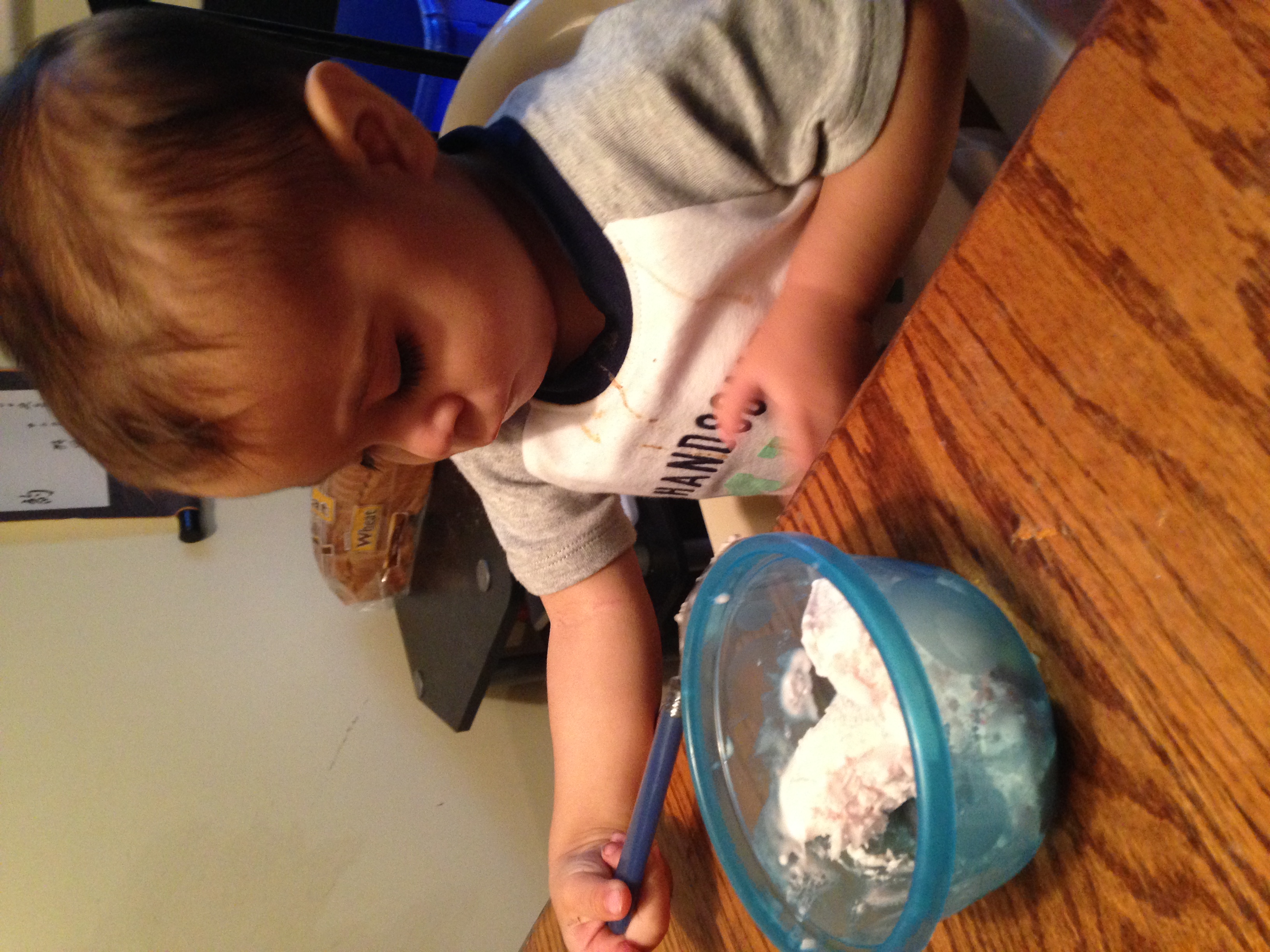 United States
May 30, 2016 9:03pm CST
My little guy is so cute when he tries to eat ice cream. I never in thought when having kids that I would have to triple check all the food or treats I give my little one. My daughter has gotten so senitive to walnuts she can't even tough them. So this week before buying ice cream I thought to myself I better check before we buy this even though I know it's just strawberry ice cream and the one I was about to get have ever nut over the sun made in the same darn factory as the strawberry one so it was possible that nuts or some sort could have ended up in the ice cream. So I had to look for a different brand of strawberry. I found the store brand has no nuts in them at all just soy and strawberry.
6 responses

• Bunbury, Australia
13 Jun 16
Nut allergies seem to be really severe in their effect. I would be continually worried if I had a child allergic to nuts.

• United States
14 Jun 16
I have a child that is allergic to two of the 10 most common allergies for child, eggs and nuts and my oldest has a walnut allergy which is easy to avoid for her.

• Bunbury, Australia
14 Jun 16
@ShyBear88
Eggs are a common ingredient too aren't they? Is it a severe allergy?

• United States
15 Jun 16
@JudyEv
he has a milk allergy to eggs and peanuts. Eggs are a common ingredient. It's found a lot in baked things like cookies, and cakes.


• United States
1 Jun 16
Why do you say we have to read lables all of the time? Not everyone is allergic if your doing a gathering that's when you need to be told. We only read lables because of peanuts and walnuts which are the allergies that two of my kids have that they can't comsume.

• Garden Grove, California
1 Jun 16
@ShyBear88
doctors now tell everyone to read labels as then you can avoif thjat are mot food for our health everyone shouild pay attention to the labels wedidabetics must read the labels all the time.

• United States
1 Jun 16
@Hatley
we haven't been told to read lables. Most people don't unless they have a medical reason to or as health people. I don't read any labors I just eats but since we have one treet but allergy and one nut allergy I or my husband has to check.

• Philippines
31 May 16
he really wants the ice cream in strawberry flavor now

• Garden Grove, California
1 Jun 16
yes one does need to read labels as Im a diabetic ajnd need tio count calories and watch the sugar too

• United States
1 Jun 16
That is important reason to read a label for. I normally don't read but since two of my little ones have food allergies I have to.


• United States
1 Jun 16
I don't like strawberry ice cream. I like strawberries but I don't just can't like it in that form. my kids don't eat it a lot.

• Philippines
31 May 16
I don't understand why on the image, your son looks sad while looking on strawberry ice cream.. *Just Kidding* Well it's nice to see that your son enjoyed it :) I remember when I was young the first flavor that I'm interested is cheese but when I grew up.. It changed to chocolate or cookies n cream.

• United States
1 Jun 16
my son loves chocolate but his first ice cream was mint flavor but he was eating strawberry this time because last time we had ice cream he was stealing his sister's strawberry ice cream.