More About Captive Animals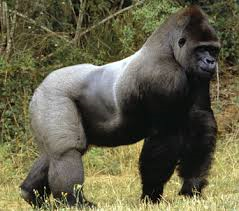 Saco, Maine
May 31, 2016 6:47am CST
Well, here we go. I'm sure we have all heard by now of the little boy who fell into the gorilla enclosure at the Cincinnati Zoo and of how zoo officials had to kill the animal to rescue the boy. I'm not going to write reams on a topic I covered in a previous post. Suffice it to say that, once again, an animal paid the price for human stupidity. For the zoo officials to insist that the enclosure was perfectly safe and that they'd had no incidents in the more than 30 years that the gorilla enclosure has been in existence is so stupid that it's almost funny. And were it not for the fact that another innocent animal was killed due to human error, I would be laughing, but I'm not. Apparently that enclosure was not safe, or that little boy would not have fallen in. And what was a three-year-old doing that far from his parents in the first place that such a thing could happen? The bottom line is this: an animal not native to the U.S. was taken against its will from its natural habitat in order to generate revenues for this zoo. And things went well until its presence there posed a threat to a human being, ending in the death of the animal. In the end, was it worth it? How many more animals are they going to kidnap to keep humans entertained, and how many more will die before someone decides that keeping them in captivity is just not a good idea? It sickens me. (Public Domain Image)
7 responses

• Cuyahoga Falls, Ohio
31 May 16
I feel the same way as you. The blame should fall on the boy who shouldn't have climbed over to the gorillas, unless he leaned forward and fell.


• Saco, Maine
31 May 16
Whenever I took my toddlers out anywhere, they were literally always attached to my hip. I NEVER let them out of my sight not even for a second. More parents should practice that. What do you bet this kid's parents were on their cell phone cameras taking photos? I bet I wouldn't be too far off the mark there. The mother's comment online was that "Accidents happen." That tells me everything I need to know right there.

• Cuyahoga Falls, Ohio
31 May 16
@Raelove
Do they still make those child leashes, when there's within your reach?

• Cuyahoga Falls, Ohio
31 May 16
@chris2050
Equally important. That gorilla could've killed the boy. They said a tranq wouldn't be effective enough to stop him.



• Saco, Maine
31 May 16
Thanks. The human fascination with exotic animals knows no bounds. I think we will all survive if we never get to see a gorilla or a giraffe.

• Saco, Maine
31 May 16
@LadyDuck
No there is not. And who hasn't seen them on TV anyway? It's ridiculous.

•
31 May 16
Sadly if they return the animals kept into captivity back into the wild. They would not survive, they simply have gone too dependent on their human masters. :(

• Saco, Maine
31 May 16
Then we need to stop putting more animals in cages.

• Momence, Illinois
31 May 16
It's a terrible situation from end to end. My child would never have fallen in because as you said they were attached to my hip as well. They are saying the child was not in the parents company, did he wander away. Whatever the case, it's a shame that the animal was killed, but if that was my child down there I would want him rescued in any way possible up to and including killing the animal. Accidents do happen but if we didn't have zoos this would not even be an issue. Keep the animals where they belong, not in a cage.

• Bunbury, Australia
31 May 16
And it truly is sickening. Past that, I'm speechless.

• Saco, Maine
31 May 16
So am I, other than a few expletives I'd love to toss out there for effect.


• Saco, Maine
31 May 16
Yes, and it is human, not animal, carelessness.