Uncertainties of Life keep us on our Toes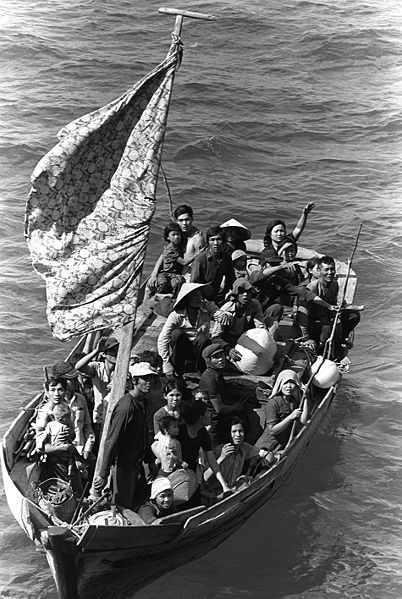 Singapore
June 1, 2016 11:00am CST
We do not know what is in store around the corner and we have many corners to maneuver in life! I am not a long term planner, not even a short term one. I love the uncertainties but take precautions to be armed with some basics like having just enough money to survive my supposed "golden years". In fact, I do not want to miss the forest for the trees as I am already in my sunset years straining to enjoy the golden streaks in them! Though I tread with trepidation the uncertainties of life, I also enjoy the travel through dark tunnels waiting anxiously for the proverbial light at the end of them. It looked surreal at times that I could come out alive strengthened by the trials I went through. We all change through those that give us life lessons as they leave indelible marks. I do not regret even the worst of times that make me shudder to recall; it could have gone another way difficult to fathom now. Mostly life has been kind to me and the general direction has suited my temperament. I do hope my daily struggles are over. No one is spared the uncertainties. Life has twists and turns and we can benefit from them with the right attitude. How do you face the uncertainties? Image from Wikimedia Commons
10 responses

• United States
1 Jun 16
I face the uncertainties with the strength that I can muster my friend. Tenacity is one of my most treasured assets. I do not give up if at all possible. Even if I have to take a break, a short one, I keep trying. I am glad to know that life has been mostly kind for you.. I wish you much peace and security in your golden years Siva. Sounds like you have a good handle on attitude, spirit, and willingness to go with the flo and of course good planning.

• Singapore
1 Jun 16
Thank you Ocean Tiara for the kind sentiments. I wish you too happiness and healthy life. I have had a life that has seen its ups and downs but overall I am more than blessed. I try to find the positives in the present situation - even squeezing blood out of stone if it comes to that. The beauty in life is at every level there is meaning and love to be enjoyed and shared and at lower levels of economic prosperity people are more genuine - siva

• United States
1 Jun 16
@Shiva49
Indeed..I read something the other day Siva. I am not sure who the person was advising, but they said most people say ..I want happiness..if we remove our ego and take away the want word..what is left? Only happiness.

Also Siva, thank you very much for your kind wishes too.

• Singapore
1 Jun 16
@TiarasOceanView
If we eschew ego, pride, and greed we enjoy bliss all the way. We should embrace society and then humanity as we are from the same source with similar feelings - siva



• Australia
1 Jun 16
I don't dwell much on uncertainties anymore. What I do is I deal with problems as they come. If I dwell on uncertainties I'd go crazy. I'm a worry wart. I'm trying to be more relaxed.


• United States
1 Jun 16
Uncertainties have me put up a really good fight. I do not give up easily at all. I am always ready to fight until I do see, as you mentioned, "the light at the end of the tunnel."

• Australia
1 Jun 16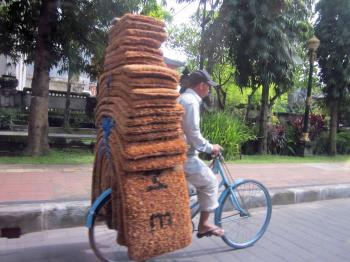 I have always hated uncertainty. I have always wanted to bypass all of them. Here are my views on uncertainty: I have heard it said that creativity only comes from uncertainty. If we were always certain, we would not be as creative then, as we would have no need to be. Is this true, though? Uncertainty only exists within certainty. This means that it is a part of the whole, and which is certain and known. Uncertainty exists only in the parts that cannot know the whole at the same time, but can only experience portions of it at a time. You can feel the greater connection to the certainty of the whole. But to you, as a part in the whole, perhaps uncertainty will always remain with you, because it certainly does give a certain directive push to you being creative, and wanting to find certainty, like the carrot before the horse, leading it on. But uncertainty is not necessary, and you will certainly need to fully realise this, at some stage, to remove uncertainty from your mind. Only unconditional love is entirely certain. Soul's path is a direct one. Every step in your life is certain, and perfect on the path of your own journey towards God realisation for yourself. The uncertainty only ever arises from a lack of understanding as to how the whole operates, and integrates itself together. And this understanding cannot be fully grasped by the part, that you are as a human. This lack of being able to fully grasp full, and complete knowledge, manifests itself as uncertainty. In reality, uncertainty is only an illusion. Certainty is always available, and you can be certain of that. If you are feeling uncertain about your path, realise it's because you are not seeing the larger, and more certain viewpoint. Expand your perception, reconnect to the whole for a while, and be certain again about who you are, and your direction in your life.

• Singapore
2 Jun 16
Thanks Steve, you have removed the uncertainty from my mind by detailing how they serve to complete our lives. I recall, even with some pride, my ride through them and the lessons learned but while going through them was not such a thrill but kept me on my toes, tested my mettle. I think it was Jack Welch, former CEO of General Electric, who said some anxiety and uncertainty is needed for us to perform at optimum level. I feel our goals create uncertainty till we reach them. We become anxious along the way. When we are willing to accept the consequences of our actions then we overcome uncertainty. If we fall sick, do what we can recover and leave it at that than expect what we want. Likewise, if every day is embraced with the immense variety in creation then that attitude wins over uncertainty. Of course, we need to think at a higher level than setting goals and reaching them as per our perception. Trying to do what is needed as per occasions and accepting the outcomes should remove the "illusion of uncertainty" siva

• Australia
2 Jun 16
@Shiva49
Your always very practically wise in your answers to my philosophical posturing. We can become certain of certainty, or certain even of uncertainty, , or even uncertain of certainty, or uncertain of uncertainty, but in the end uncertainty and certainty are just part of the duality, and oneness itself just is what it is, as God said to Moses, he is what he is, I am who I am, or was that Popeye who said that, "I yam who/what I am," and we is who we is too, I guess...

• Singapore
2 Jun 16
@innertalks
Yeah, our inborn anxiety has to be channeled with a proper outlook and converted to positive energy. We should revel in the duality of the creative process. If the sun is too hot, convert the energy therefrom to run air-conditioner to find comfort. I think our Creator is challenging us to solve puzzles. He implores us - all solutions are within the challenges - rack your brain to its full potential. We have to convert uncertainties into possibilities and certainties to achieve and lead a meaningful life - siva


• Green Bay, Wisconsin
3 Jun 16
You have a good attitude about life and its uncertainties. I face them head on, and hope they won't overwhelm me.

•
3 Jun 16
I am trying my best to live life with less trepidation. My husband always tells me not to be a worry wart and accept every thing that happens in life is God's will.

• Philippines
3 Jun 16
I face everything with a positive attitude in life.

• India
2 Jun 16
I am believer of good fate. I follow a positive attitude. I also believe in Prayer. For me the mantra is ' What ever happens in life happens for good '. Uncertainties are part of our life. You are right 'No one is spared from uncertainties'. I think we should be brave enough to face the reality and not think too much about the bad which may or may not happen. Unnecessary imagination and too much of media exposure makes one weak. Before I begin my day, I pray to the almighty. I do Pranayam, and wish all well. I think this gives me the strength to face the uncertainties of life.

• Singapore
2 Jun 16
Good take to face uncertainties. Agreed, they can be self-fulfilling if we dwell on them. I take every day as a blessing and uncertainty as the only certainty. The serenity prayer shows the way - O God, grant me the serenity to accept the things I cannot change the courage to change the things I can and the wisdom to know the difference.- siva