A skirt and a Short- How much length they should be?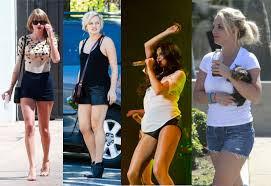 Hyderabad, India
June 2, 2016 12:24am CST
A woman was told she could not board a plane because of her 'inappropriate shorts' has accused the Airline .She was waiting for a Seattle-bound flight at Bosten when an Airline worker at the gate has not allowed her to board. She was wearing knee high socks, striped shorts, and a long-sleeved sweater. She had no other clothes and she wrapped herself in a sweater but, the Airline refused which made her purchase another one for boarding the flight. The decision was made by the Pilot and it became difficult for the passengers to know which rule she was breaking. Wearing shorts and mini skirt is casual and is generally allowed as long as it is not indecent. But, it needs to be known how much short a dress should be? A skirt will be of knee length, a long one, and one to the mid-thighs. Above the mid-thigh skirt may probably indecent. But, what about a short and short-short? Needs a clarification and discussion.
2 responses

•
19 Dec
I cannot answer for anyone else how long or short their skirt should be. Not allowing her to board because of what she had on was something. I have never heard of that before. I wear long skirts because I am religious and that is what we wear here.

• Hyderabad, India
19 Dec
Do you mean to say that all those wearing long skirts are religious?

•
19 Dec
@shivamani10
I guess I have only see religious women wearing them. Most non-religious wear short skirts or pants.