The benefits of Fasting.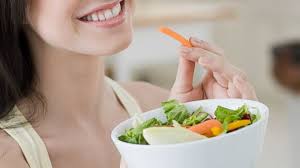 Hyderabad, India
June 2, 2016 3:23am CST
How do you want to be? Remaining without food for 24 hrs or taking something less than the required amount you take regularly? Fasting does not mean skipping a meal or not eating anything for 24 hrs. Research Reports say with evidence that time periods of fasting are good. Fasting has become increasingly popular among health-conscious people. The incredible benefits of fasting are; It helps weight loss as expected.as the energy required is taken from the body itself as there is no food to get it by the body metabolism. Reports say that after periods of fasting the Insulin becomes more effective in commanding cells to take up glucose from the blood. Thus, it improves Insulin sensitivity. Intermittent fasting gives your digestive system a rest. and this gives your metabolism to burn more calories efficiently.Fasting regulates your digestion and increases the bowel function. The less you eat the longer you live. The aging is the effect of slower metabolism.The younger your body is the faster your metabolism.The less you eat, the less toll it takes on your digestive system. Fasting improves hunger.
3 responses

• New Delhi, India
2 Jun 16
Agreed. I mostly do fasting on Tuesday or Thursday or Sunday.

• Philippines
9 Dec 16
All great and amazing benefits of fasting. I think I should fast again. I have many good reasons to do so.

• Philippines
3 Jun 16
Yep I think fasting is one of the best diet techniques