Pub Sign Study – The Wallace Hartley - Colne Lancashire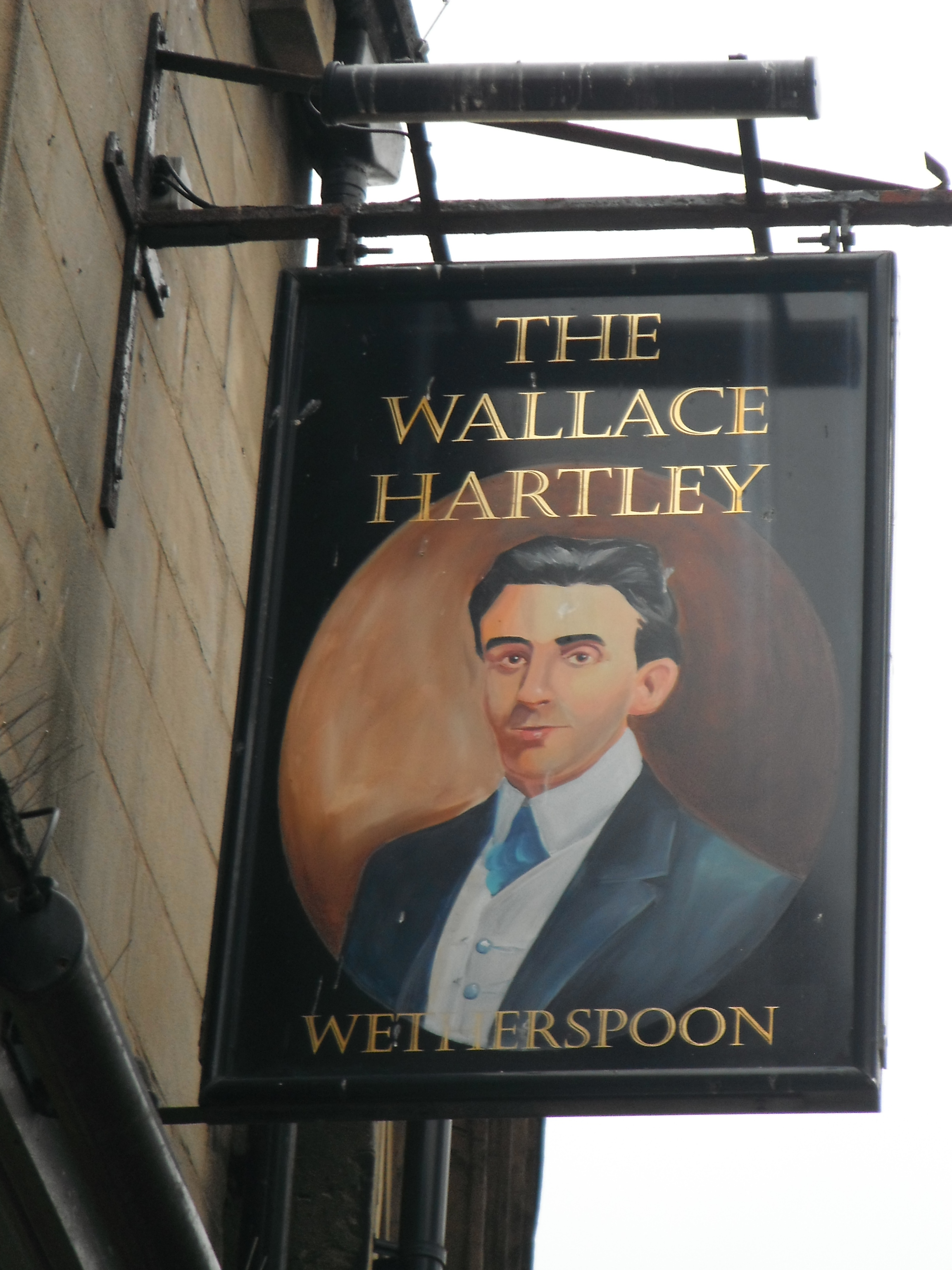 Preston, England
June 2, 2016 12:15pm CST
You may not recognize the name Wallace Hartley right away but you may well know why he is famous. I was visiting the lovely surprisingly rich in history Lancashire mill town of Colne when I started to notice Hartley's name and image all around. The pub sign shows a handsome young man in suit and tie, but gives few clues to his heroic, tragic fate. He was born in Colne. He died at sea in April 1912. The statue of him outside Colne Town Hall does explain his importance, and beside the statue is a lovingly crafted model of the ship concerned – The Titanic. Colne's most famous son was the band leader who inspired the eight man orchestra to play on during the sinking to help keep passengers from panicking. None of the musicians survived the disaster. Hartley had proposed marriage to a girl called Maria Robinson just before sailing too. A man to truly be proud of. Arthur Chappell
9 responses

• Canada
2 Jun 16
I think I have seen that pub too. It was many, many years ago when traveling in the area, in seeing your picture it reminded me of the name of the pub, although if I knew it to be a Wetherspoons I may well have stopped in.

• Preston, England
2 Jun 16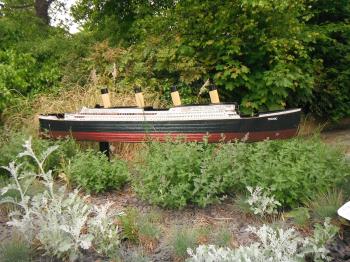 the pub opened in 2008
@pgiblett
- here is a photo of the model of the Titanic outside Colne Civic Centre in his honour too

• Canada
3 Jun 16
@arthurchappell
It is sad to think that the town's most famous person is famous because of a disaster. Is that considered a part of the definition of infamy?

• Preston, England
4 Jun 16
@pgiblett
not in his case as he had no part in causing the sinking - he was just a perfect hero once his fate was sealed



• Preston, England
12 Jun 16
@UncleJoe
it is a very noble family connection if you are related

• Virginia Beach, Virginia
12 Jun 16
@arthurchappell
Well, that's my last name too and I know that my Great-Great -Granddfather came over on a boat from England. That was before the Titanic.

• Preston, England
12 Jun 16
@UncleJoe
sounds worth checking your family tree to be sure

• United States
2 Jun 16
can you imagine having this as a collection.How wild is this.Talking about the sign.What is the average age on most?

• Preston, England
2 Jun 16
@amadeo
this one is quite a young pub as it is owned by Wetherspoons who are only about 25 years old - most pub signs fade and need replacing about every 30 years as oil on tin tends to run when the weather assaults it - even if the pub is 500 years old, the sign won't be though some pubs reproduce old established sign designs - others use brand new images

• Bunbury, Australia
7 Jun 16
Isn't that interesting? At least Hartley has his own claim to immortality now.

• Centralia, Missouri
3 Jun 16

• Denver, Colorado
2 Jun 16
Really interesting story behind that one!

• Los Angeles, California
2 Jun 16
A fascinating bit of trivia history and tribute to Hartley. Nice sign.

• Green Bay, Wisconsin
2 Jun 16