Ads Galore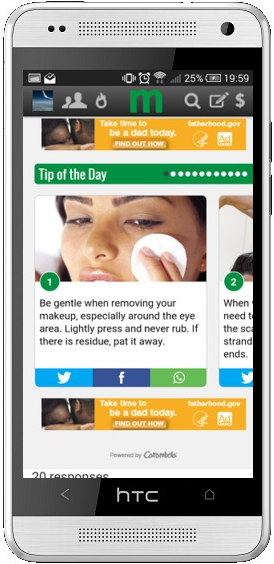 Alanya, Turkey
June 2, 2016 2:09pm CST
Who else is annoyed by the imposing horizontal-scrolling "Tip of the Day" ads that have started to appear on myLot? I wouldn't mind so much but the applet or whatever it is called has a banner ad above and below, and it really makes the page hop about a bit as it is loading... Makes things sloooow... Just a bit of user feedback... Update 02-Dec-2016: Ahh, Carambola is back, hop-about city, book! Has it got to be this way, @MyLotBugs? PS, love the prompt page that pops up now when you are about to "Leave MyLot" for another website!
7 responses

• Chile
2 Jun 16
I don´t like any of that. The latest add I have is about removing make up. As I don´t use any, it is as uninteresting as those old mails that sold Viagra.


• United States
3 Jun 16
I had not seen one, until I read your post. One just appeared. Is it you or did reading your note just make me aware of them?

• United States
4 Jun 16
@pgntwo
I might try that too, if it gets too bad.

• Alanya, Turkey
4 Jun 16
@ElizabethWallace
I've heard that about the Apple phone or tablet, it is mentioned in the article in my latest post, about Carambola.




• United States
5 Jun 16
My husband installed adblocker to stop the pop-ups.

• Alanya, Turkey
5 Jun 16
@Susan2015
Oh I have one on the laptop, never fear!