My Husband Is Antsy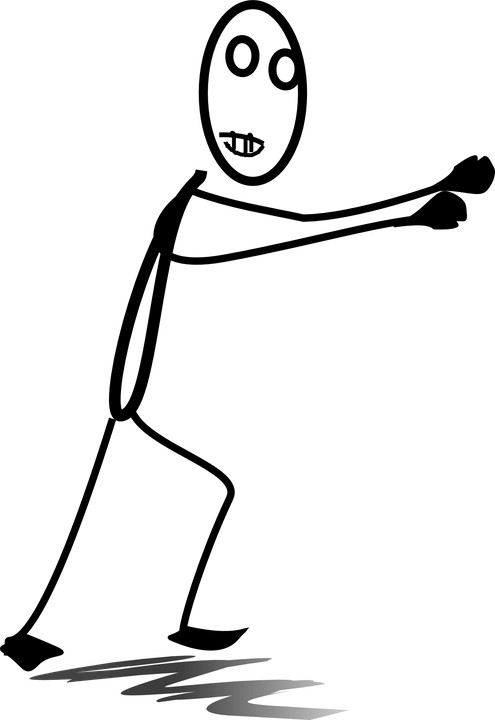 United States
June 3, 2016 8:20am CST
I have been retired for one week now and every day my husband has found somewhere that we absolutely must go. I have been to a grocery store 4 times, Dollar General 1 time, WalMart twice, and today he wants to go to WalMart again. It isn't that he likes to shop - we really haven't bought much. He just seems to have to go somewhere every single day. When I say I don't want to go that there are things I need to do, he gets annoyed. He tells me that this was what he was afraid would happen, that I would be indoors and he would be outdoors not spending time with each other. I would take my crafts and writing out to a table on the back deck if it wasn't in the 90's. When it is so hot and the humidity so high it effects my breathing. So I do need to stay inside. I stop what I am doing when he comes inside to spend time with him but he seems to feel the need to go out somewhere. I love him dearly but I don't know what has gotten into him. I have tried to talk to him about it but he doesn't think it's a problem. He didn't have a problem with me writing and crafting and staying inside until I retired. I wonder what is going on.
9 responses

• United States
3 Jun 16
Designate specific days to go shopping together. Other days to do things together such as an outing to a park or museum. Then have days that you are going to do just what you want to do separate from one another.

• United States
4 Jun 16
@ElusiveButterfly
I think that is a great suggestion. I can set aside a couple of days a week for him.

• United States
5 Jun 16

• United States
7 Jun 16
@ElusiveButterfly
it looks like it is beginning to get a little better the last two days. He has been finding more things to keep him busy.


• United States
3 Jun 16
I guess it's going to take him awhile to get used to you being retired. I'm sure you'll find a balance but in the meantime I guess you'll be seeing lots of stores

• United States
4 Jun 16
@Marilynda1225
actually I believe you are correct. He went to the store without me today.


• United States
3 Jun 16
My husband does the same thing, but I say he is running away from home and from needing to get stuff done here. He does want to take me with him, but we would be better off staying home. I feel for you, really.

• United States
3 Jun 16
@GardenGerty
I think my husband feels the need to always be doing something. If I am busy and he is not, he seems to think we need to be out in the car, together, going somewhere.

• Boise, Idaho
3 Jun 16
He wants your attention. I would set down some boundaries now or you may be sorry later. Maybe make a point of having him come in at noon for lunch and then you spend some time together.. Then for dinner and the same thing. I think it's sort of silly for him to insist you go with him every time he goes. Maybe you need to set up a certain time that you do your writing and then have time with him or what ever.

• United States
4 Jun 16
@celticeagle
I do have to set some kind of schedule or I will never get any writing done. We have been eating lunch and dinner together every day. I think I'll try having a together after dinner for a couple of hours.

• Boise, Idaho
4 Jun 16
@HazySue
....That sounds nice. Men are like big babies. LOL

• United States
7 Jun 16


• United States
6 Jun 16
Maybe now that your not working he wants to make up for lost time and spend as much time with you as he can. I hope some days you can stay home and not feel the need to have to go out because he wants too.

• United States
7 Jun 16
@Blondie2222
I am sure I will in a while. I think you may be right. We both have been so busy that it was hard to find time to be with each other.

• United States
8 Jun 16
@HazySue
well hopefully now you can make up for lost time

• Switzerland
3 Jun 16
My husband wants to stay inside all the time, I have to push him to go out, at least in the garden, to catch some rays of sun. It's for his health. Try to set some days that you go out together and set some days that you do your crafting.

• Garden Grove, California
8 Jun 16
hes being humanlikemine was whenI was getting mty degreee he wou old havew a fdit that I was writing a paperinstead of payinng attention to him loll.

• United States
3 Jun 16
I would tell him I simply want to stay home and get a few things done.

• United States
3 Jun 16