She Caught One Today - a Poem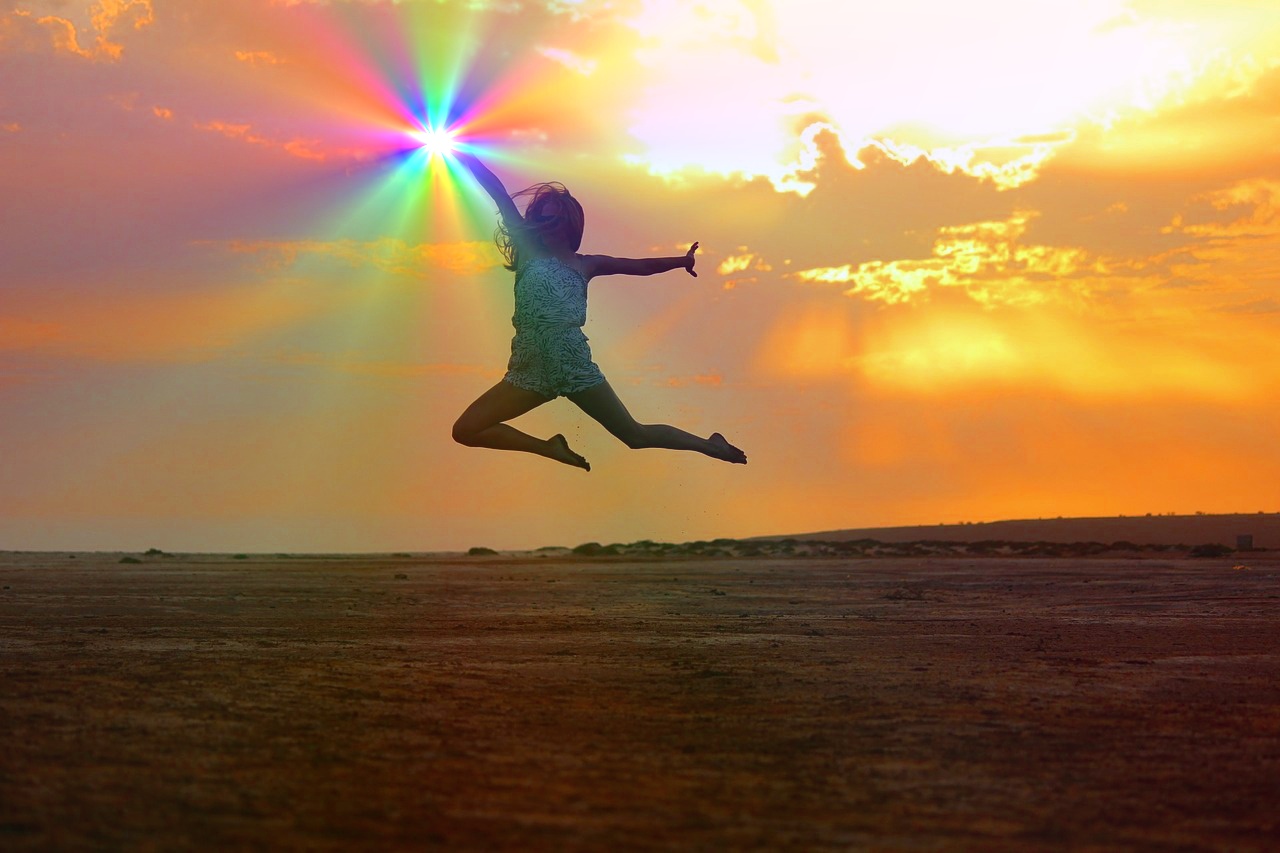 Goodfellow, Texas
June 3, 2016 1:39pm CST
When I woke up this morning, I was not sure if looking out the window was a good idea. We've been having biblical-type rains - like in Noah's time - for day after day and week after week. Today I could hear no pounding of rain on the roof, so maybe looking out the window was an okay thing to do. After all, there was a whole lot of commotion outside even though the hour was early. I took a look. There was my neighbor, a nice lady even though she was ordinarily pretty much spaced out. She was obviously happy this morning - jumping around the big field in front of our houses. Up she'd jump, almost as though she were trying to grab onto the bright sun that was trying to peek out from behind those lingering storm clouds Can't we ever get rid of all this rain? Anyway, good for our neighbor lady. I think that she actually caught hold of something that looks to be hot, bright, and dry - and not at all like the usual rain we've been having. Sure is good to have a smart and athletic neighbor, isn't it? * * * * * * * * * * She Caught One Today The rains may come. The rains may stay, and down comes rain, day after day. The sun does what it can to try to chase those clouds and make things dry. Sometimes that sun needs help to break the soaking mess that rainstorms make. Suddenly there comes a spirit. Leaping, singing - Can't you hear it? Feet way up above the ground, hands both pushing clouds around. Now she grabs bright rays that shine, this dancing, leaping friend of mine. * * * * * * * * * * Image source - Pixabay, with addition by Gus Kilthau
3 responses


• Goodfellow, Texas
3 Jun 16
@jaboUK
- Ms Janet - Not much a person can do about the weather other than to gripe about it, one way or another. When I think of your and your husband's favorite vacation spot, that funny old expression comes to mind - "The rain in Spain falls gently on the plain."


• Carthage, Tunisia
3 Jun 16
A delightful verse! I hear central Europe has also been getting a soaking, so much so they have moved many of the paintings from the Louvre to a place of safety, for fear of flooding from the rising waters of the Seine. Thankfully sunny here these last few days, for a change.


• Goodfellow, Texas
3 Jun 16
@pgntwo
- Good afternoon (here...), Friend PGN - I appreciate your kind words and, also, the weather report from Ireland and also the continent. Upriver from where we live the little town of Brenham had
19 inches
of rain during one weekend, and then around 5 or so inches more after that. Downriver as we are, all is flooding - many people had to be evacuated to dry ground. Right now there is a potential for another tropical storm to come up out of the Gulf of Mexico to beset us. Here, the hurricane season goes from June 1st until the end of November. This may be another one of those weather years here. Glad you enjoyed my goofy weather dancer doggerel deal.


• Carthage, Tunisia
3 Jun 16
@Ceerios
Ah yes, hurricanes. I experienced a tornado once in Minnesota at the end of May some 15years or so ago, not fun. Seeing the wind take the soft tonneau covers off the trucks in the parking lot across the Interstate was pretty impressive.


• United States
6 Jun 16
Ah the visual perfectly fit your wonderful words, thanks for sharing and gosh I hope it dries out soon for ya

• Goodfellow, Texas
6 Jun 16
@enlightenedpsych2
- Ms Erica - Happy I am that you enjoyed the posting and the image. As to the image, I took the picture of the leaping gal from Pixabay and, using the program, GimPhoto, I framed in the light burst that she was catching. Nice software that you can get for free through "SourceForge.Net"


• United States
6 Jun 16
@Ceerios
I found it very cool and creative, thanks again ! Oh and have a really great rest of Monday

• Goodfellow, Texas
6 Jun 16
@enlightenedpsych2
- Thank you, Ms Erica