My Backyard Nursery Is Growing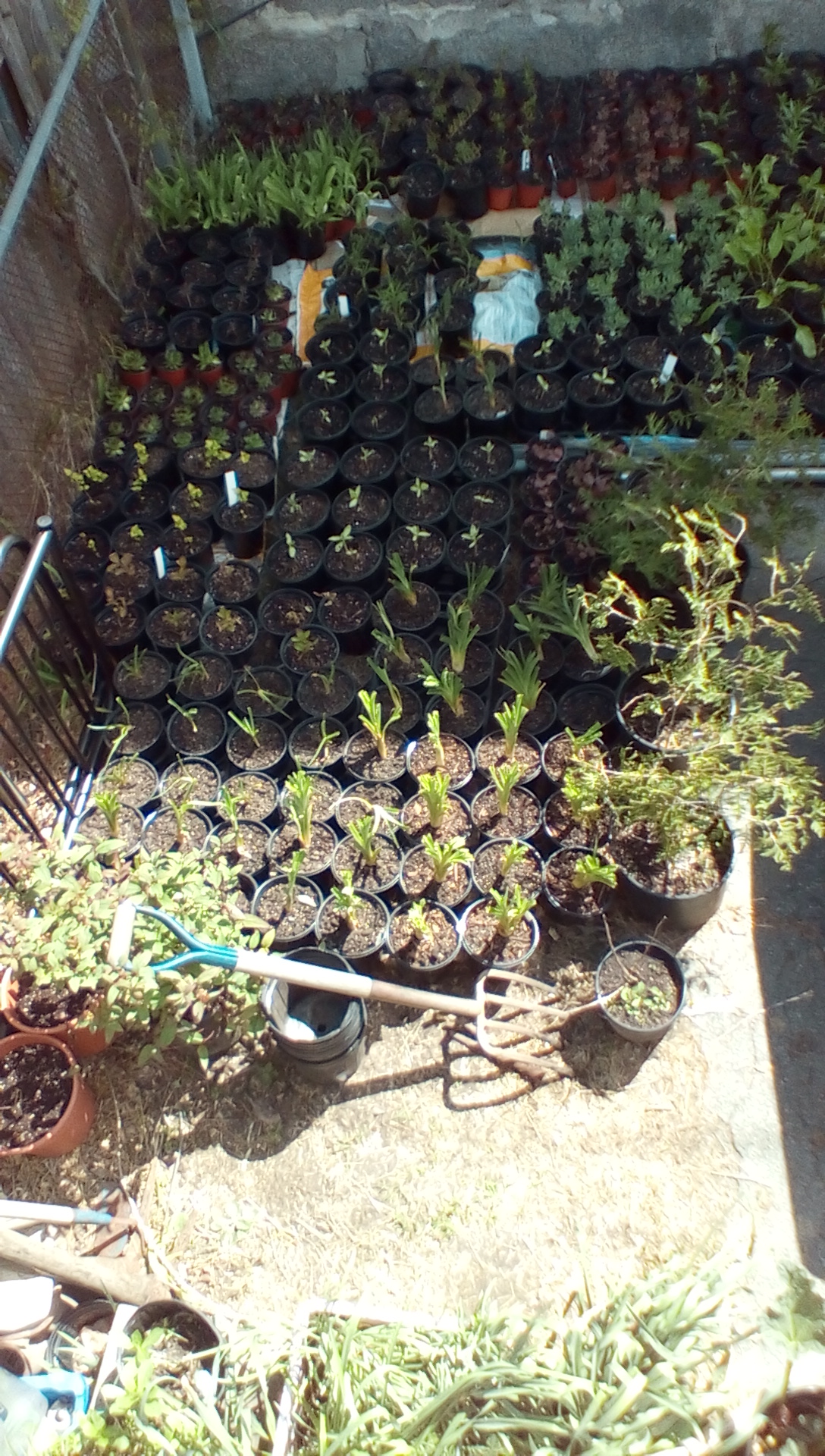 New Bedford, Massachusetts
June 3, 2016 8:48pm CST
Every day I try to do something to grow my business. Up until now I've been ordering stock plants from fellow growers from which I can make more plants in the future. These plants are babies that need to be potted up or planted in the ground. Mine go into pots to be nurtured to selling size. I should be able to start some of my own babies before they're sold to perpetuate the supply. So far I have amassed over 400 pots of plants.
10 responses

• India
4 Jun 16
I wish I had an outlet too. I have so much in my garden that can be multiplied into hundreds of saleable plants. But here there are no takers. Happy for you that you will know your plants will be sold. I see great progress from the image you have uploaded. Good Luck with your efforts.



• New Bedford, Massachusetts
29 Sep 16
Yes, I do. I've followed his newsletter for years. He got me started with making babies from plants I've grown. Now I'm actually going to make it my retirement business.


• New Bedford, Massachusetts
29 Sep 16
So far so good. I now have over a thousand healthy plants. Thank You.

• Garden Grove, California
4 Jun 16
sounds like a fun and thriving business I always ;loved growing things too

• New Bedford, Massachusetts
29 Sep 16
It's a privilege to earn money doing something that you love.


• Philippines
4 Jun 16
that's good even me everyday i visit my garden.we have different plants that have flower and a dragon fruit to be sell.my wife have baby gumamela to be put in pots and soon to be sell

• India
4 Jun 16
@irenen1
Nice photo.What a difference from the first photo you posted when you started! Wish you all success.