What can useful things can be learnt?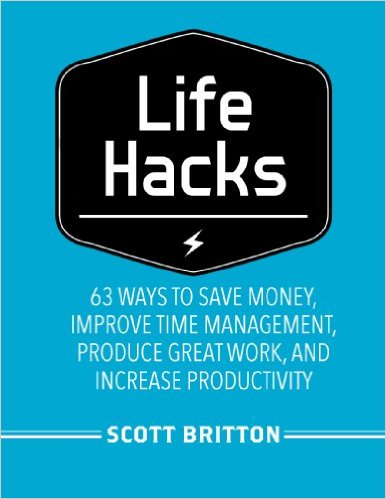 June 4, 2016 2:45am CST
Lifehacks as they say are supposed to make your life more efficient, productive and manageable. Do any of you have any suggestions to Lifehacks that are very useful to share with me and other mylot users? Edit: What I mean by Life hack is "any trick, shortcut, skill, or novelty method that increases productivity and efficiency, in all walks of life." Everyone has their own ways of doing a particular task. There will always be things in life that will make things difficult and a "life hack" is anything that a person does to get around it. The problems don't necessarily have to be major problems, it can be as minor as preventing the cord/wire of an apple charger from breaking and one "life hack" or by how to effectively clean a sticky greasy oven by using baking soda or limited supplies.
4 responses

• India
4 Jun 16
E shopping is the excellent lifehacks.it saves time simply done in a second.

• Bhopal, India
4 Jun 16
Lifehacks ?? To do something to make your life efficient ?? Do clarify


• Bhopal, India
4 Jun 16

•
5 Jun 16
@chris2050
It's supposed to. It did for me, instead i use 2 chopsticks. I don't no the theory behind it but i think it can be explained im not sure. heres a video from some other person. (I don't actually know if links are allowed, if not can someone let me know)

LIfe Hacks for Busy Moms: Use a wooden spoon to keep your pasta from boiling over if you need to step away! Follow Kelly Loubet on Twitter @Childhood or visi...