Why the Bindis/Kumkum/Tilak worn by Indian ladies are red?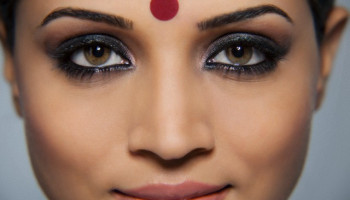 Hyderabad, India
June 5, 2016 11:13pm CST
More often, the bindis/kumkum/bottu/Tilak/Tika (different names in different regions) worn by Inian ladies on their forehead are in red color as it considered to represent, Love Honor Prosperity Strength and Passion In Hindu philosophy of Religion the nature is made up of three components. These are 'goodness (Sattva)', Rajas (passion)', and 'Tamas (darkness)'. The colors associated with them are white for goodness, Red for passion, and black for darkness.Red is associated with love and fertility.
3 responses


•
6 Jun 16
IT looks good ,no religious signifiacance

• Philippines
6 Jun 16
I am curious how does it stick (stay in place) on the woman's forehead?

• United States
6 Jun 16
Thank you for sharing this! I didn't know that red was associated with fertility, too. I only knew it was for passion and love.