Do you have a dog??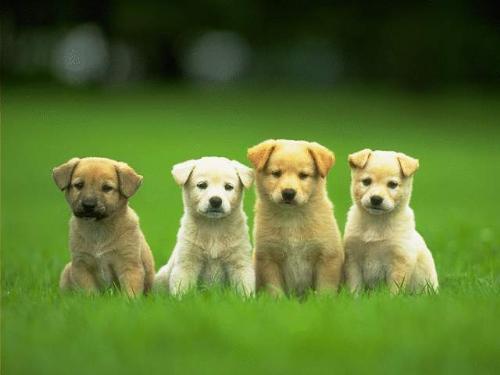 India
November 25, 2006 12:44am CST
I love dogs...but my mom wont allow them into the house...my friend has dogs and so am at his place loads of times playing with them...Do you have a dog??what breed is it and whats its name??
7 responses



• India
25 Nov 06
Hey do you have a picture of your dog you can upload....that would be great...


• India
25 Nov 06
Yup they are really cute when they are pups....but dogs with long hair have to be properly taken care of...and I dont mind playing with grownup dogs too as long as they dont bite me...

• India
25 Nov 06
Yes i have one dog name is ROCK i love so much. breed is Dobber man.

• India
25 Nov 06
great how old is he????and nice name.....one of my relatives had a dog named ROCKY too...was a great dog but they had to give it to their friend when they moved out...

• United States
25 Nov 06
I have no pets I really dont know y I just dont .. prolly never will well mabey some fish there not very messy

• United States
25 Nov 06
I have no pets I really dont know y I just dont .. prolly never will well mabey some fish there not very messy

• United States
25 Nov 06
I have no pets I really dont know y I just dont .. prolly never will well mabey some fish there not very messy