Super.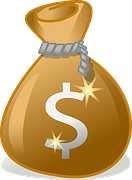 Australia
June 6, 2016 3:16am CST
I received an update on my superannuation a couple of weeks ago. I don't have much but the company I'm with achieves excellent results. I had a few questions like 'how do I get it?" and "do I pay tax?" Today, I finally rang them and i just need to fill out a form and in about 3 weeks I will receive my super in a lump sum. Hooray!! I could have had it 3 years ago!

Wouldn't you think they could advise their clients.
9 responses

• United States
9 Jun 16
I had to look up the definition of superannuation, I guess it is like our 401K or 403B. Congratulations.

• Goodfellow, Texas
23 Jun 16
@MsTickle
- Very nice. In fact, very super. My last employer did about the same thing for me, and it was good to get a nice slug of money as I went out the door.


• Goodfellow, Texas
24 Jun 16
@MsTickle
- Paperwork is easy these days. I remember how tough it was to handle those heavy stone tablet things that we had to write upon by hammering stuff out with steel chisels. Also, the postal charges were horrendous. Oh yes...



• El Segundo, California
6 Jun 16
what do you call it? retirement fee?

• Australia
6 Jun 16
When a person is working, their employer pays into a superannuation fund part of their wages. This money is invested in various ways so the amount is growing. When the person retires they can claim their money. It can be quite complicated to explain in full.

• El Segundo, California
6 Jun 16
@MsTickle
mmm, how long should a person be employed to be eligible for that? i mean, should i work at least 20 years?


• Bunbury, Australia
14 Jun 16
That's great news. I guess if you'd known earlier you would have just spent it. Now you've got all that pleasure to come. :)

• Bunbury, Australia
14 Jun 16
@MsTickle
AHHH! Stop now before you have it all spent!



• Australia
14 Jun 16
It's money that I've been saving over many years for my retirement. Part of my wages was paid into a super fund for me to use when I retire. It's been invested in many areas and earned interest so it grows. Many folk end up with a small fortune, mine is not so much.

• Holiday, Florida
23 Jun 16
@MsTickle
sounds like a good bit to me. is that 50,000 dollars?


• United States
8 Jun 16
Congratulations! That is wonderful.

• Holiday, Florida
12 Jun 16
I am not even sure what this is but glad you are getting it finally