The Merry Go Around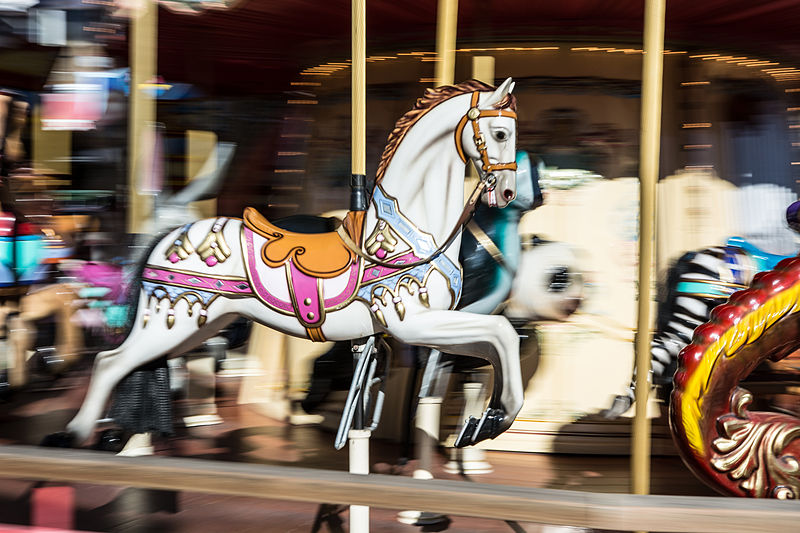 Singapore
June 6, 2016 10:49am CST
I grew up in an era that looks quite different and distant by the day. Now the machines are in charge with limited human interaction and almost zilch after we buy a product. The young know how to outwit the marketing gimmicks. They can size-up what they want by physical feel and appearance and then buy online after checking for the best deals. I have been buying off the shelves at real shops even if I pay a bit more as a way to appreciate the time I was given by the sales staff. Now everything is changing at a fast pitch. Tickets are online and also visa. The issue is even the Frequently Asked Questions do not answer what I want and leave many loose ends. Today I had an issue to sort out as the printer refused to cooperate. Again the same issue - no one to talk to. They just do not give a contact number - beating about the bush in their sites and pushing for a new purchase. Also asking to go to threads where others share their problems – a nice way to pass the buck! I recall a saying – customer is always right; now they are a nuisance and good riddance after the product is sold! Cost cutting is entering uncharted territory for me. How do you view such issues? Image from Wikimedia Images
7 responses

• United States
7 Jun 16
I like technology and I hate technology and it makes our life better and more complicated.


• Singapore
7 Jun 16
My issue was the printer on spooling mode forever and I could not print further. I heard this happens often and FAQ was of no help and no telephone contact given by perhaps the most reputed printer maker! And the threads to solve the issue was another merry-go-around with some suggesting complicated program alterations! siva

• United States
6 Jun 16
Yes one has to be very careful with purchases today Siva..agreed, as after the sale of an item, you can be sure of not receiving assistance to correct a problem. Sorry this has happened to you. It is very impersonal to treat customers with such disregard.

• United States
6 Jun 16
@Shiva49
It is good that you yourself could fix it, but it does not excuse this sort of flippant, uncaring, unprofessional business practice.

• Daytona Beach, Florida
6 Jun 16
@Shiva49
too many machines, things are much too technical and I so long for those little friendly grocery stores with wood shavings on the floor and pickles in bucket that i grew up with.


• United States
6 Jun 16
I agree that the customer who purchases an item is just a bother and often forgotten. We really are in for a hard time when we go looking for assistance.

• India
8 Jun 16
@Shiva49
. I understand what you mean.I shop online only for books .Otherwise having lived all my life in small towns , I enjoy face-to face buying.I mean sometimes, I don't even have enough money but the shopkeepers allow me to take the goods knowing I am coming back later to pay him back. In fact seeing how the online shopping is catching up in small towns too, I was just the other day worrying about what would happen to my shopkeeper friends

But then I am the only one in the family, My hubby and son are online shoppers

• Singapore
8 Jun 16
In India the new culture has not caught up, or the old is staying the course. In more "developed" countries all are taken to be tech savvy, on the ball, with the latest tech developments. Increasingly, there is no telephone contact and even banks answer all queries or rather we get supposed answers by pressing few buttons. Of course, if you are wealthy enough they come knocking at your doors! We are becoming a faceless society despite being on Facebook all the time or some have no place in modern society or they try to catch up breathless. Technology is no doubt a boon but some are discarded for no fault of theirs along with products that are still functioning - siva

• India
8 Jun 16
@Shiva49
It is fast catching up. I am talking about small towns.But here too people are shopping online as it is cheaper. Also now that the railways have a faceless automated response to enquiries, it is good because we can easily check on the train timings and then go to catch the available train(.i use this facility a lot). Formerly the person manning the landline at the railway enquiry desk would hardly ever pick up the phone! So this is the upside of technology

• Singapore
8 Jun 16
@responsiveme
There are more upsides to technology but the downsides affect the more vulnerable. Here I can talk only to a machine and directed to press buttons after buttons. If I have to highlight an issue I have no choice. I get called back but I cannot return the call as I am again answered by a machine with the whole process repeated! The issue is when they call I may not be in a position to answer them on my mobile phone. In India, I find the old and new coexist but not in some places as the cost cutting means machines taking over from humans - siva


• Australia
7 Jun 16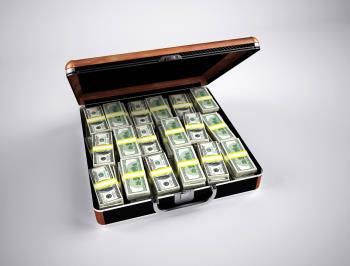 Even the guy that repairs my computer for me researches things on the forums. Programs are introduced, and the customer now does the testing through trial and error, and endless frustration. I noticed that my context menu entry for AVG to scan particular files and folders disappeared the other day. I was thinking that I might have a virus, but on researching the problem on the forums, other people had had this issue to with AVG and windows 10. The shell context entry is not compatible with explorer, so it appears windows 10 has disallowed this from being shown for now. I did a "repair" of my AVG program but the problem is still there. I got tired of wasting more time searching the forums, because at least I knew now it was not a virus related incident. Probably AVG will catch up to this problem and eventually fix it themselves. Customer service has such a bad smell to it these days. My superannuation manager never contacts me about my mix of super options and he is supposed to be managing it. I pay him hundreds of dollars a year to manage it for me, and yet he lost me thousands of dollars off my super. These guys are all crooks, just in it for themselves. Financial advisers make themselves rich, and nobody else!!

• Singapore
7 Jun 16
It is only fair some telephone/human help is provided for specific problems. Even MS let me down on the upgrading issue with the threads suggesting major changes I had no idea what it might lead to. I told them to revert to original Windows 8.1 settings but they ignored my request. Lots of wheels within wheels in terms of relationships among the major players with them not on the same page and trying to hit each other below the belt with subtle punches! And when elephants fight we suffer more! I have no time to recover from another market melt down that someone or other is always predicting. So I just leave my retirement funds with the bank - at least, I get back the principal amount at the end of the day without roller coaster rides which are worse than merry-go-arounds at my age! siva

• Australia
7 Jun 16
@Shiva49
Yes, I agree, we need to keep away from these corporate elephants fighting. They used to let us ride them in our local zoo when I was a kid, but these days, nobody is allowed near them...LOL... Maybe even the real ones have become more aggressive, or perhaps the trainers are less competent, and afraid of being sued, if somebody fell off.

• Singapore
7 Jun 16
@innertalks
I think it may have to do more with animal cruelty issues that have taken animals off the circus shows. The major players are shadow boxing all the time and in reality too at times. The victims are the majority customers who are held to ransom as they are used as pawns even - siva


• India
11 Jun 16
@Shiva49
You are right and you have raised a relevant point.Once we buy a gadget and some thing goes wrong.the company is not interested in helping us repair it.They want us to buy some other product of theirs.

• Singapore
11 Jun 16
In India there is still the old and the new in coexistence. Repairs are looked down upon here and the service centers are usually away and that helps them also to dissuade customers. I purchased an All-In-One Desktop and when I took it to repair, I was told it would cost $800 and the new one the same price! Others are not able to repair that make since spare parts are not sold! siva

• India
12 Jun 16
@Shiva49
Exactly.That is what I meant.Always wanting to sell.It would seem they have never heard of spare parts or repairs.