The ways sugar harms your skin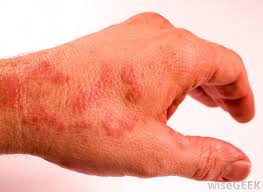 Hyderabad, India
June 7, 2016 1:36am CST
The sugar ruins your skin in the following alarminng ways; Inflammation: It causes inflammation in the body It not only leads to breakouts but also causes wrinkles. It will alter your blood sugar levels which make you hungry, shaky and moody. When it happens this causes internal stress and this leads to breakouts or dull looking skin. It creates free radicals in the body which can be tackled by anti-oxidants only. Causes Redness and Rashes. Rashness is due to yeast imbalance and Redness is due to inflammation. It sucks water in all the cells and they become puffy which is clearly noticed as circles under your eyes.
1 response

•
7 Jun 16
Im at the point where I need to seriously lose weight my eating habits are not too awful bad as I don't eat a lot of sweets however, I do admit that I drink way to much soda so it's been 3 days with no soda what so ever and I am really feeling the side effects I guess its withdraw of not having it. But in some ways I feel a lot better. Im starting to watch the sugar in other food that I eat as well. I've watched my mothers health decline so dangerously she would drink at least 5 2liters of soda everyday she's already been in the hospital I dont know many times she's they type that wont listen to anyone and know is gonna tell her what to do.

• Hyderabad, India
7 Jun 16
Oh!! very sorry to hear that. I will pray for your mother...don't worry.