My hens are laying eggs but !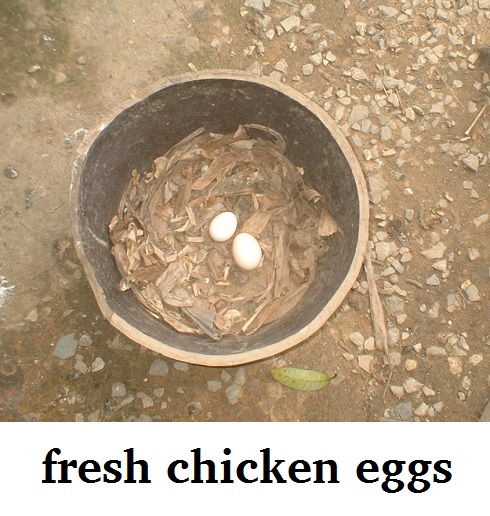 June 9, 2016 4:05am CST
I had posted a post about eggs before an today morning I found my chickens are laying eggs too. I have 3 hens but two are laying eggs. One is smaller and the other is bigger. So I need to prepared another pot again. Fresh chicken eggs are more expensive than commercial eggs because they eat natural food lo like corn, rice and grass even sand lo. You ever eat fresh eggs just 1 day old ?
4 responses


•
9 Jun 16
Yes let see the mother hens, they are still young lo. May be they don't hatch, just wait and see otherwise it become the morning food lo.


•
9 Jun 16
@Chungshop
I know nothing about hens , eggs and chicks...but I do know how they turn up on my plate


•
9 Jun 16
@buzzg3
Usually about 21 days the eggs will become small chicks.

• Philippines
16 Jun 16
I buy eggs from grocery. I haven't tried 1 day old fresh eggs. Wish I could.


• Philippines
17 Jun 16
@Chungshop
If only I have a farm... I can have poultry business. I can also have ducks and create a pond.



• Sturgis, Michigan
10 Jun 16
@Chungshop
We only had like 25 of them and half were roosters.


•
9 Jun 16
Almost 3 commercial eggs equal to 1 local egg.